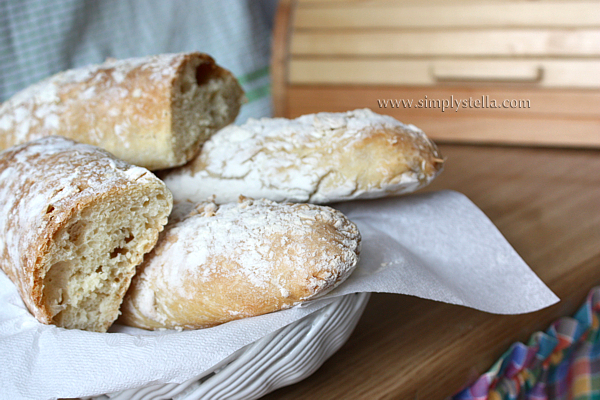 Cliccare sulle immagini per ingrandirle / Click on the pictures to see them full size
Dico sempre che vale la pena di farsi il pane da sè solo per riempire la casa con il profumo di pane appena sfornato..

Purtroppo la preparazione del pane, tra impasto e tempi di lievitazione, può essere un po' lunghetta e se, come me, si lavora 6 giorni la settimana è dura trovare il tempo di farlo.. Ma non con
questa ricetta
!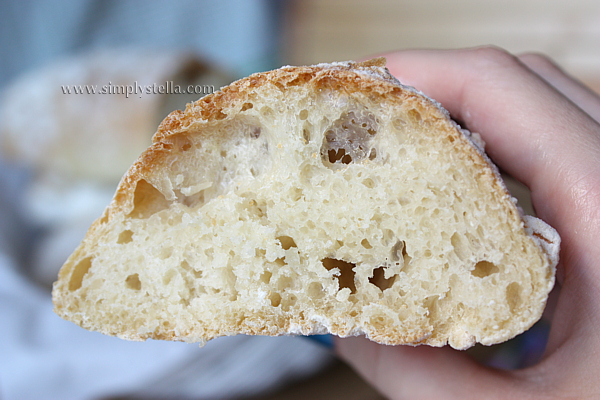 Semplicissima da fare, con pochi ingredienti, veloce e soprattutto buonissima.
Davvero fenomenale


Fotoricetta dopo il salto!

No knead Bread.

Photo-recipe after the jump!
Scroll to the bottom of the page for the translated recipe.

Ingredienti
per 4 filoncini
- 500 gr di farina
- 370 ml di acqua tiepida
- 1 cubetto lievito di birra
- 1 + 1/2 cucchiaino di sale
- 1 cucchiaino di miele

Calorie:
ca. 445 per filoncino

Preparazione:
In una
parte dell'acqua
sciogliere il
lievito
insieme al
miele
.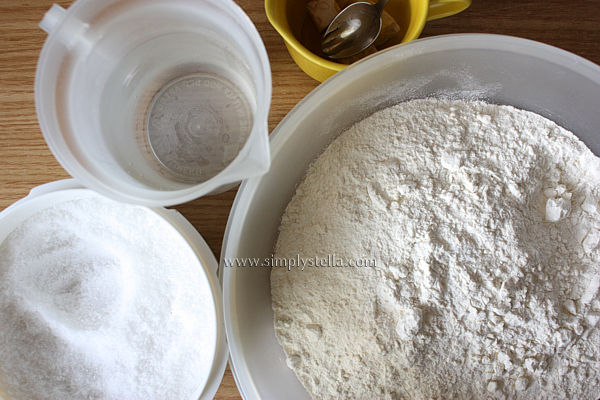 In una ciotola setacciare la
farina
con il
sale
, poi aggiungere il
lievito sciolto
e l'
acqua
, mescolando rapidamente con una forchetta fino ad ottenere un
composto molle e appiccicosetto
.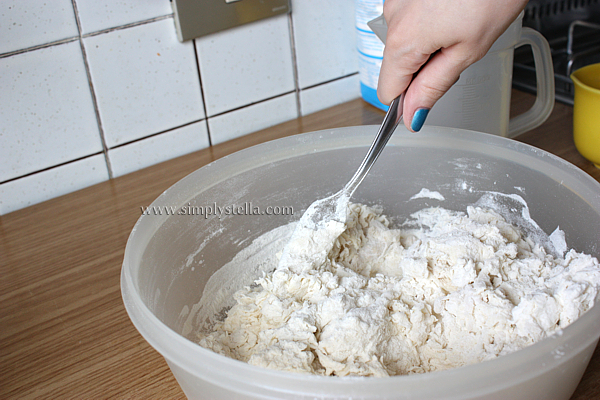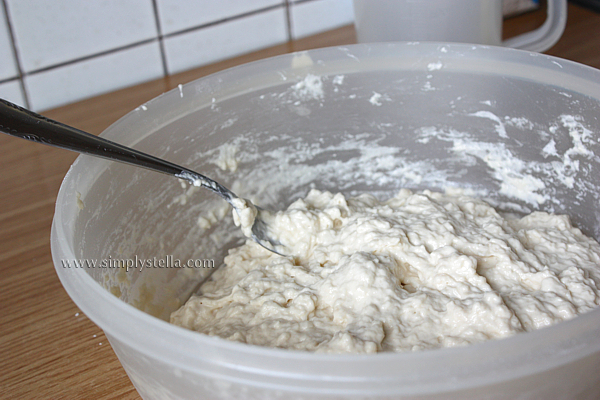 Spolverare la superficie con abbondante farina e lasciare
lievitare coperto
per un'
ora e mezza
.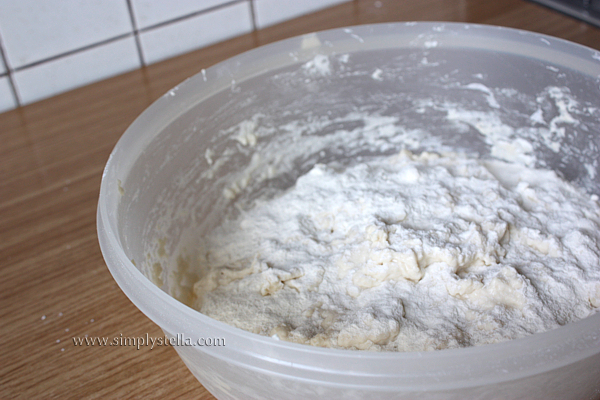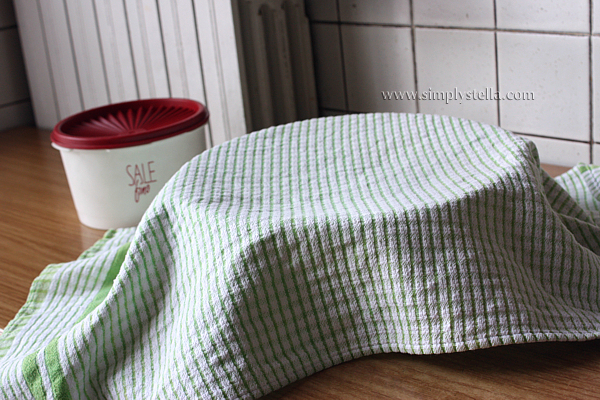 Nel frattempo, ricoprire una teglia con
carta da forno e cospargerla di farina
.
Quando è lievitato, trasferire l'impasto sulla teglia, facendo in modo che la parte infarinata sia rivolta verso l'alto, poi, con l'aiuto di un coltello, dividere l'impasto in
quattro filoni uguali e ben distanziati
tra loro. Volendo si possono anche guarnire, io una volta ho provato a cospargerli di rosmarino..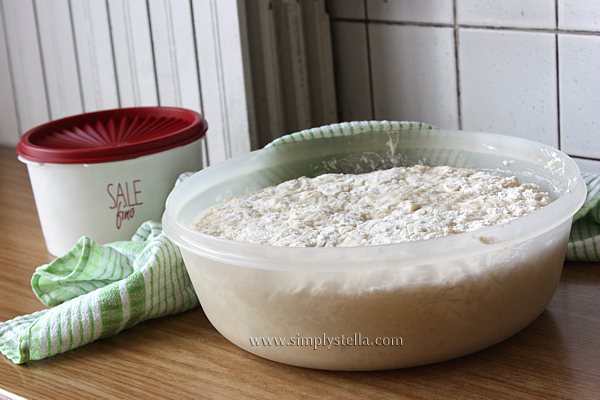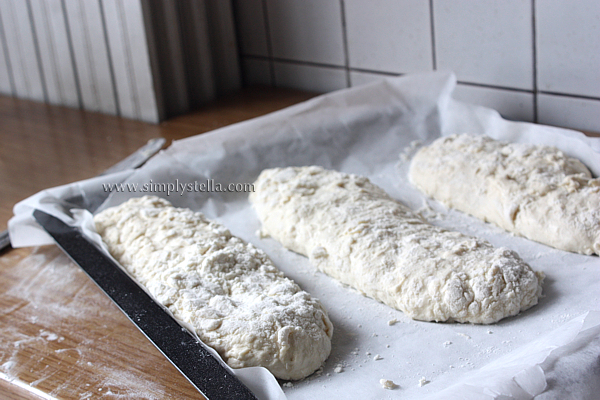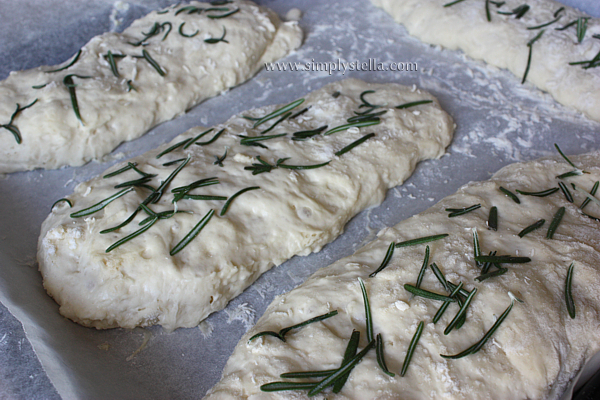 Infornare a
240°
per
30-40 minuti
, fino a doratura.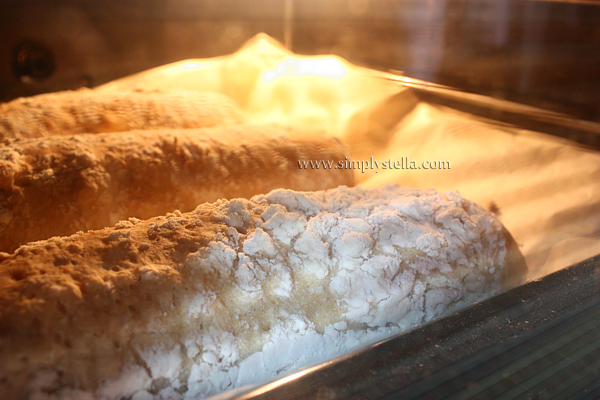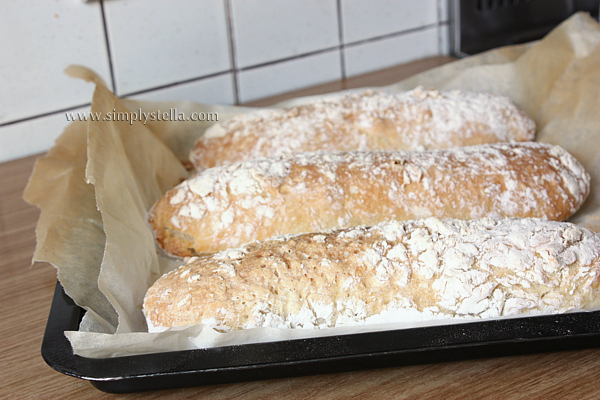 Lasciare raffreddare e poi servire!
Questi panini sono ottimi sia da soli che farciti (mezzo filoncino con 4 fette di prosciutto cotto e un cucchiaino di maionese fanno circa 340 cal

) e ovviamente si possono aggiungere altri ingredienti all'impasto per renderli più sfiziosi: olive, noci, cereali..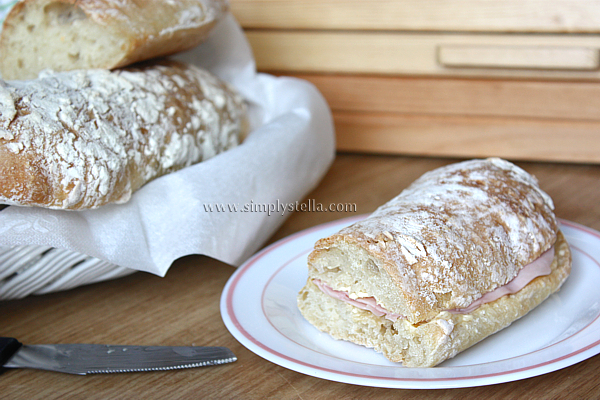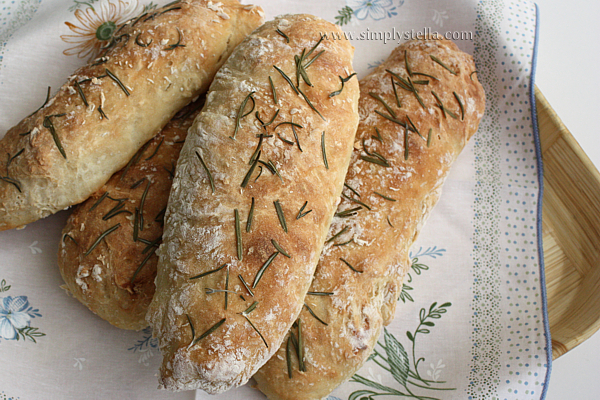 Ingredients (4 loaves): 500 gr flour, 370 ml warm water, 1 cake of yeast, 1 and 1/2 teaspoon of salt, 1 teaspoon honey - Calories (each loaf): 445
Directions:Mix the yeast with honey and part of the water. Sieve the flour and salt, then add the yeast and remaining water. Mix briefly with a fork to get a sticky, uneven dough. Dust with flour and let rise for about an hour and a half. Line a baking tin with parchment paper and dust with flour. Move the dough in the tin and, with the help of a wet knife, split it into 4 loaves. Bake at 240° (approx. 460F) for 30 minutes. For a more detailed translation, use the Translator in the side bar