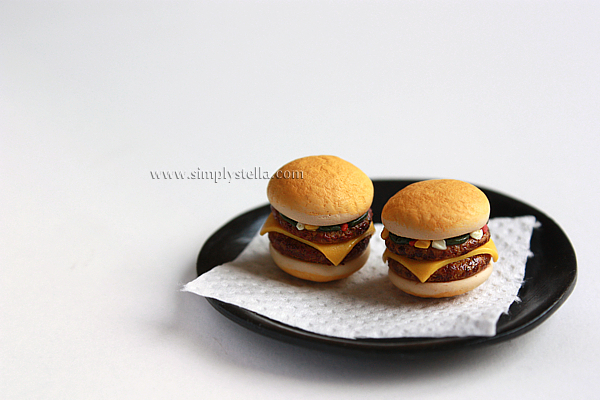 Cliccare sulle immagini per ingrandirle / Click on the pictures to see them full size
Prima parte di un piccolo set a cui sto lavorando e che dovrebbe essere la mia entry per un contest su Deviant Art. Dico "dovrebbe" perchè la scadenza è il primo di ottobre e io come al solito ci metto dei secoli per fare le cose


First part of a little set I'm working on, wich will hopefully be my entry for a contest on Deviant Art (deadline is October the 1st and it always takes me way too long to finish stuff

)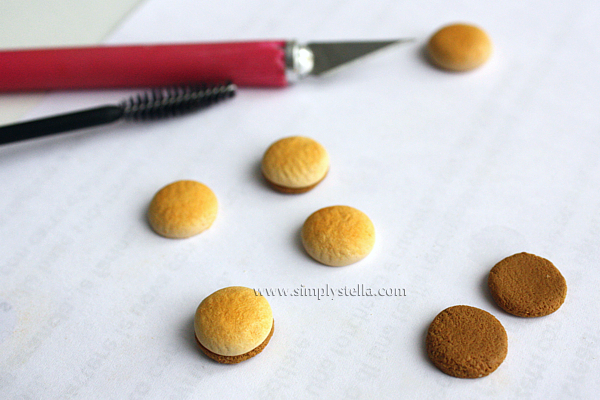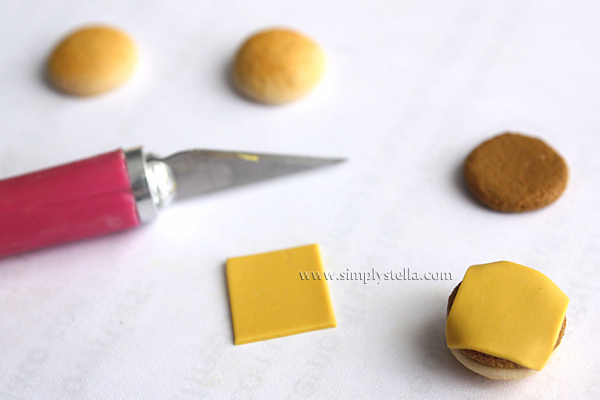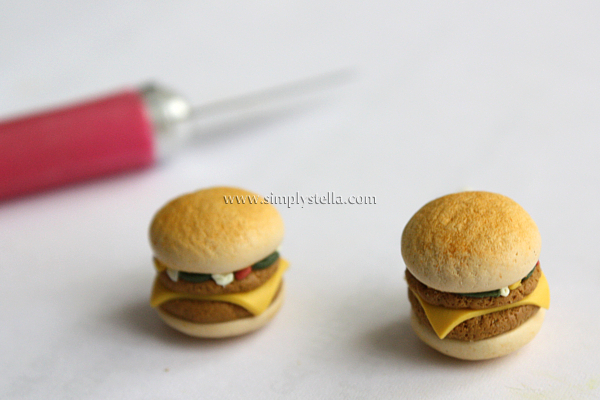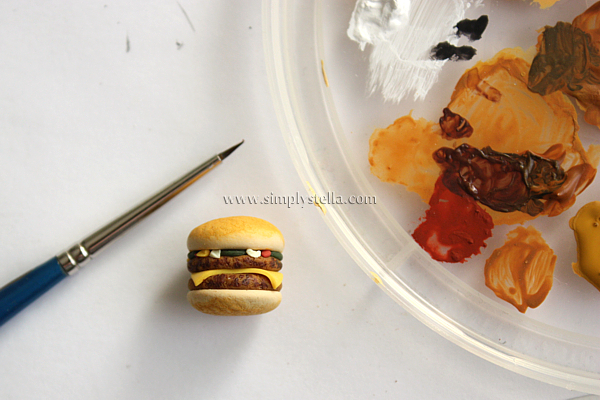 Il tema del contest sono i film - nello specifico, pietanze (in miniatura) ispirate a/basate su opere cinematografiche.
Per ora non voglio svelare a quale film mi sono ispirata

ma posso dire che è un grande classico degli anni '80
nonchè
uno dei miei film preferiti di sempre

Senza contare che la scena che voglio riprodurre ha come
protagonista culinario
l'hamburger, che ben si adatta alla mia recente
ossessione per il pane


The contest is about movies - more specifically, mini-food inspired by movies. I won't tell wich movie I chose just yet, but I can say it is an '80s classic and one of my all-time favourite movies. Not to mention the scene I'm reproducing features burgers, wich goes very well with my recent bread obsession..