Focaccine senza impasto: velocissime da fare, ragionevolmente light, e sopratutto buone buone buone, come quelle del prestinaio, forse perfino di più (

beh, dipende dal prestinaio!

)

La ricetta è semplicissima, altro non è che una variante della focaccia senza impasto, che a sua volta è una variante del pane senza impasto.

Come la loro "sorella più grande" queste focaccine si possono farcire in qualsiasi modo: olive, pomodorini, patate, erbe aromatiche... insomma le possibilità di personalizzazione sono davvero infinite!

Fotoricetta dopo il salto!
/

Focaccine (Mini focaccia)

Photo-recipe after the jump!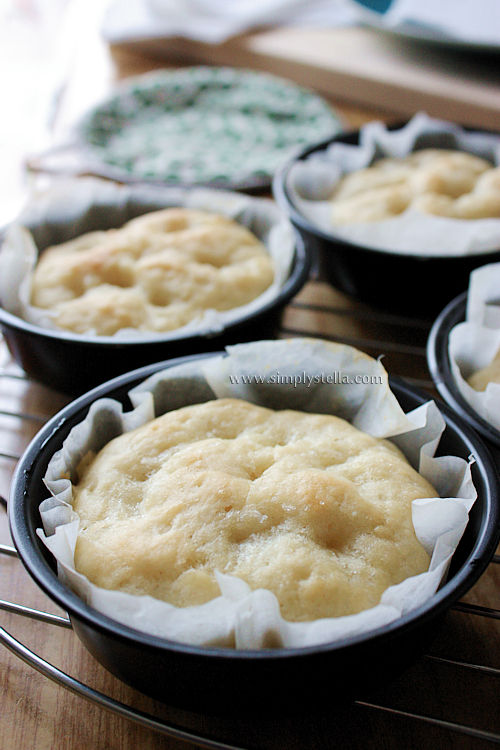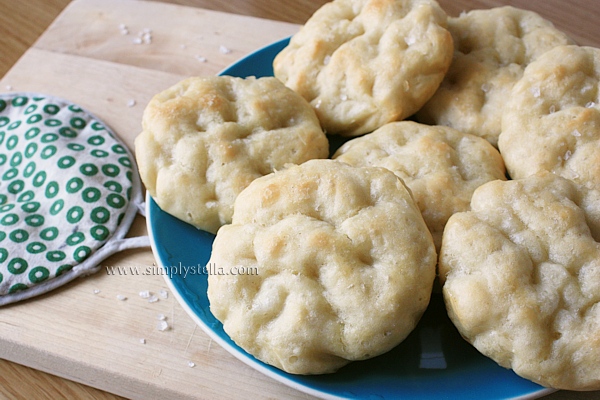 Scroll to the bottom of the page for the translated recipe.

Ingredienti
per 8 focaccine:
- 1 dado lievito di birra
- 1 cucchiaino di miele
- 200ml di acqua tiepida
- 250gr di farina manitoba
- 1 ½ cucchiaini di sale
Per la salamoia:
- 20gr (2 cucchiai) olio d'oliva
- 1 cucchiaio d'acqua
- sale fino q.b.

Calorie:
ca. 130 a focaccina

Preparazione:
Preparare l'impasto nel solito modo: sciogliere il
lievito
con l'
acqua
e il
miele
e unirlo alla
farina
setacciata con il
sale
, mescolando con una forchetta.
Rivestire
otto tegliette
da crostatina con della carta da forno e trasferirvi l'impasto, in parti uguali, con l'aiuto di un cucchiaio
(ca. due cucchiaiate per ogni teglietta).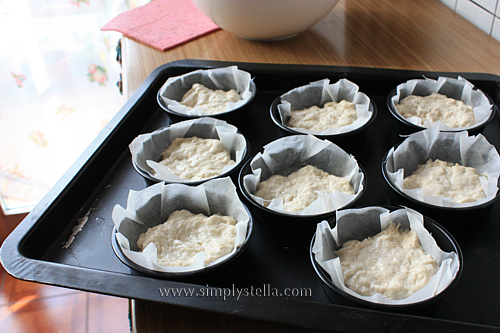 Lasciare
lievitare
le focaccine per
un paio d'ore
.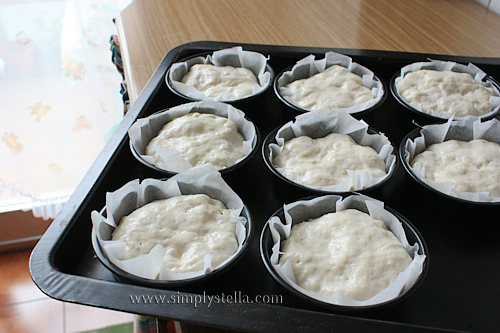 Passato questo tempo, fare tanti buchetti sulla superficie delle focaccine con le dita inumidite d'acqua, dopodiché irrorarle con l'emulsione di
acqua e olio
(circa due cucchiai per focaccina)
; cospargere infine con il
sale fino
(un paio di pizzichi per focaccina, senza esagerare)
.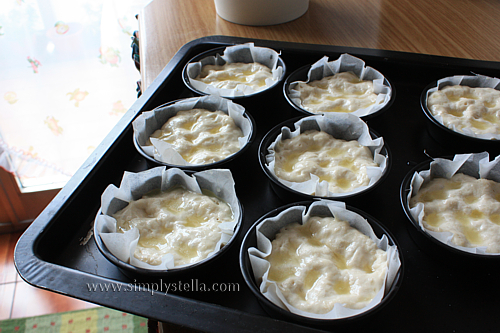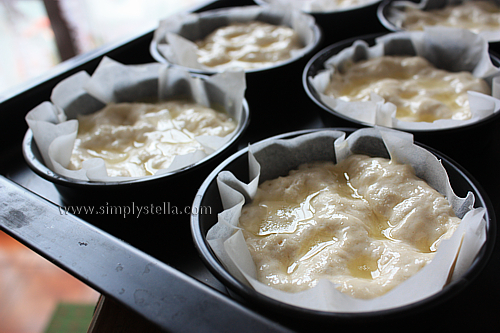 Infornare a
240°
per
10 minuti
, poi
abbassare il forno a 100-150°
e proseguire la cottura per altri
10 minuti
, fino a quando le focaccine sono belle dorate.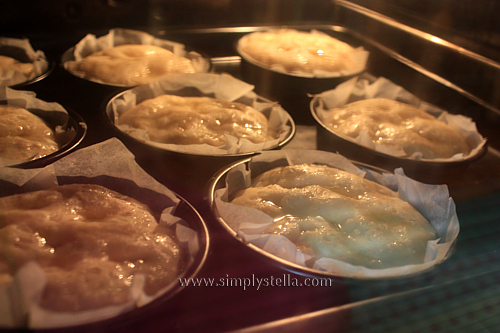 Lasciare intiepidire per una mezz'oretta prima di servire.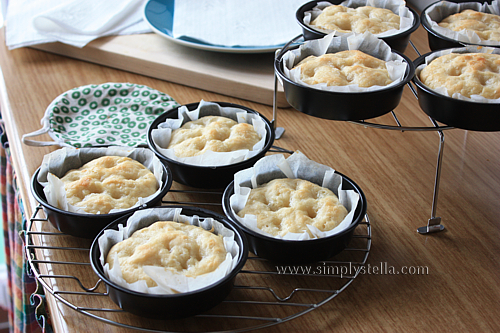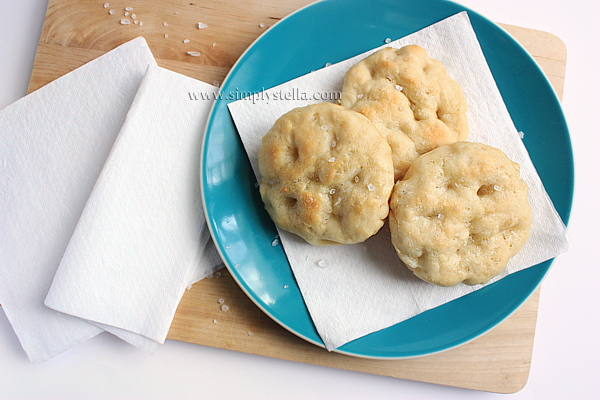 Ingredients: 1 cake of yeast, 1 teaspoon honey, 200ml warm water, 250gr all-purpose flour, 2 teaspoons salt, 2 tablespoons olive oil, 1 tablespoon water, salt to taste. Calories (each): 130
Directions: Prepare the dough following the same steps as the no-knead bread recipe. Move the dough into 8 small ramekins, lined with wax paper, and let rise for a couple hours. Press holes in the dough with wet fingers. Mix one tablespoon of water with 2 tablespoons of oil, and pour it on the dough. Sprinkle the surface with salt and bake at 240°(approx. 465F) for 10 minutes. Lower the oven temperature to 100/150° (200/300F) and bake for 10 more minutes. For a more detailed translation, use the Translator in the side bar