Esiste qualcosa meglio della Nutella? Fino a poco tempo fa, avrei risposto "
No, assolutamente, niente al mondo è meglio della Nutella. Non scherziamo.
"
Ebbene, mi sbagliavo.. esiste qualcosa di meglio: la NuStella!
Ovvero la Nutella light, sana e senza sensi di colpa!

Tempo fa ho provato
questa ricetta
per la Nutella 'salutare'- pur essendo molto buona, non mi soddisfaceva perchè non somiglia molto all'originale: il sapore di nocciole sovrastava quello del cacao, e la consistenza era piuttosto granulosa, non liscia e cremosa come la vera Nutella..
Dopo parecchi esperimenti, ho messo a punto la mia ricetta per la Nutella dietetica e ne sono orgogliosa in modo imbarazzante

La
NuStella
(
sto seriamente considerando di far registrare il marchio

) si prepara in mezzora, ha lo stesso sapore e consistenza della mitica Nutella, ma la
metà delle calorie
(275 contro le 544 dell'originale) e meno di
un terzo dei grassi
(meno del 9%, contro i 30 e passa della Nutella!) - e sono grassi buoni, dati principalmente dalle nocciole (e quindi senza colesterolo)!
Capito perchè ne sono così vergognosamente orgogliosa?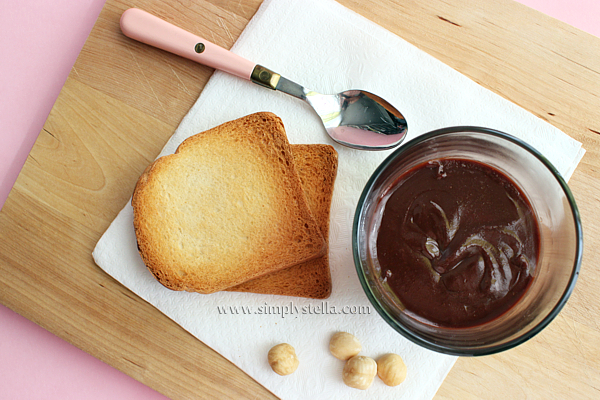 Fotoricetta dopo il salto!
/

Healty, low fat and low-cal Nutella.

Photo-recipe after the jump!
Scroll to the bottom of the page for the translated recipe.

Ingredienti
per 165gr:
- 35gr di zucchero a velo
- 3gr di Stevia per dolci Misura (oppure altri 30gr di zucchero a velo)
- 15gr di farina 00
- 25gr di cacao in polvere
- 1 pizzico di sale
- 70gr (90ml) latte scremato
- 20gr di nocciole tostate e spellate (oppure 20gr di burro di nocciole)

Calorie per 100gr:
ca. 275

Grassi:
ca. 8,6%

Preparazione:
Mescolare tutti gli
ingredienti secchi
(tranne le nocciole) in un pentolino.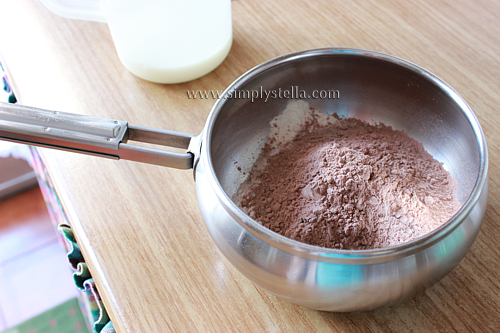 Unire il
latte
e mescolare bene con una frusta, in modo da non formare grumi.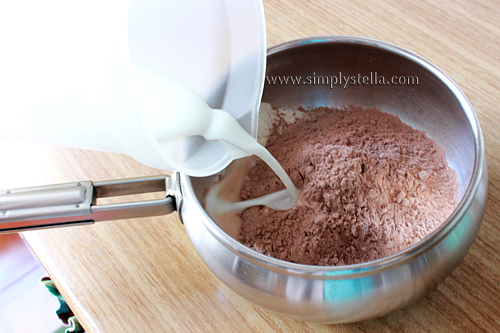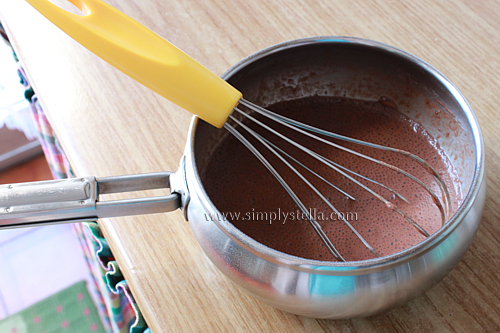 Scaldare su fiamma dolce
, continuando a mescolare, per circa
10 minuti
, fino a quando il composto comincia ad assumere una consistenza
fluida ma cremosa
, simile ad una cioccolata calda (
la crema indurisce leggermente raffreddandosi e con l'aggiunta delle nocciole diventa più pastosa
). Togliere dal fuoco e lasciare intiepidire.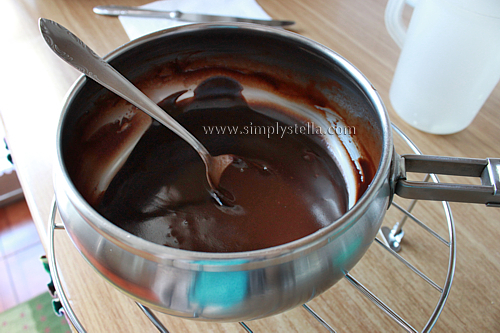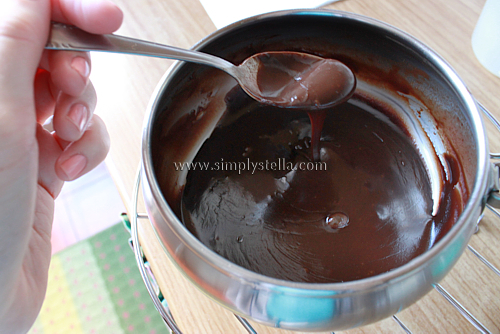 Mettere le
nocciole
nel mixer...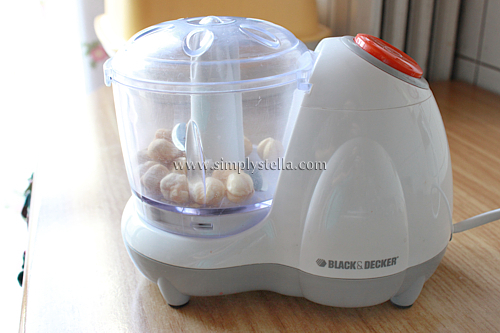 E tritarle, con pulsazioni di massimo 10 secondi alla volta, fino a che non rilasciano il loro olio e
diventano burro
(ci vogliono dai 10 ai 30 minuti..) Ovviamente se si ha a disposizione del burro di nocciole gia pronto si può saltare questo passaggio!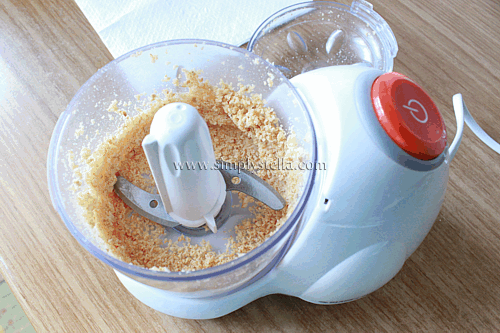 Aggiungere il
burro di nocciole
così ottenuto alla crema di latte e cacao ormai tiepida, mescolando bene per amalgamare i due composti.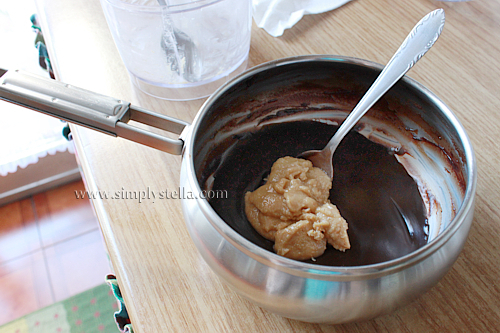 La crema si conserva in frigorifero per 4-5 giorni... se si riesce a trattenersi dal finirla subito!


Ingredients (makes 165gr): 35gr powdered sugar, 3gr Stevia powder (can sub with 30gr of powdered sugar), 15gr all-purpose flour, 25gr cocoa powder, 1 pinch of salt, 70gr (90ml) skim milk, 20gr roasted and peeled hazelnuts Calories (100gr): 275 / Fats: approx. 8,6%
Directions:Mix all the dry ingredients, with the exception of the hazelnuts, in a pan. Add milk and mix well with a whisk, until everything is blended and lumps-free. Cook over a low heat for approx. 10 minutes, stirring frequently, until the mixture thickens (it should have the consistency of hot chocolate, it gets thicker as it cools down). Blend the hazelnuts with a food processor or electric mixer until they loose their oil and become butter. Add the hazelnut butter to the chocolate mixture and stir well. Store in the fridge for 4-5 days. For a more detailed translation, use the Translator in the side bar