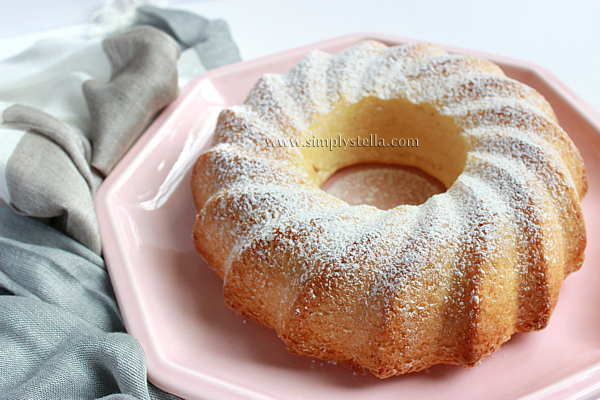 Questa torta è nata come esperimento, non avevo un'intenzione particolare nè sapevo cosa aspettarmi.. ed è stata una bellissima sorpresa, perchè è venuta veramente buona!

E' una torta asciutta ma sofficissima, una via di mezzo tra il Pan di Spagna e la Pound cake.. ma senza le 200 uova del primo e i quintali di burro della seconda!

Io l'ho lasciata semplice e l'ho trovata ottima gia così, però per il tipo di consistenza questa torta si presta benissimo a essere farcita e ricoperta..


Fotoricetta dopo il salto!

Eggless, low fat and low-cal 'faux' sponge/pound cake.

Photo-recipe after the jump!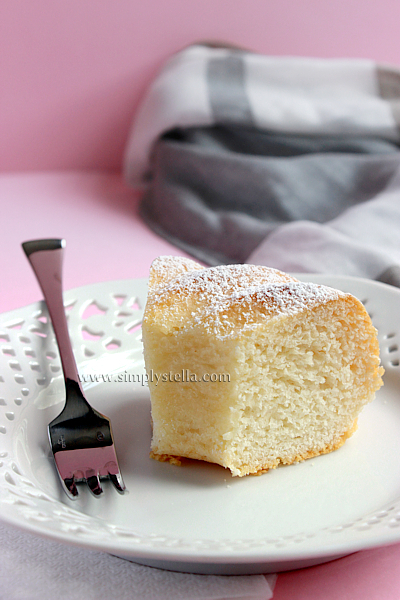 Scroll to the bottom of the page for the translated recipe.

Ingredienti
per 8 porzioni:
- 100gr di farina 00
- 80gr di fecola di patate
- 1 bustina (16gr) di lievito per dolci
- 20gr di zucchero semolato
- 2gr di Stevia per dolci
(oppure altri 20gr di zucchero semolato)
- 200gr di latte condensato
- 80gr (100ml) di latte scremato

Calorie:
ca. 180 a porzione

Grassi:
ca. 3,3%

Preparazione:
Mescolare in una ciotola la
farina
, la
fecola
, il
lievito
e lo
zucchero
.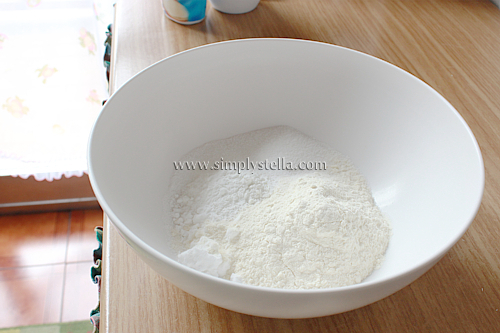 Unire il
latte condensato
, mescolando bene fino ad ottenere un composto lucido e fluido, aggiungendo il
latte scremato
poco alla volta
(potrebbe non servire tutto)
.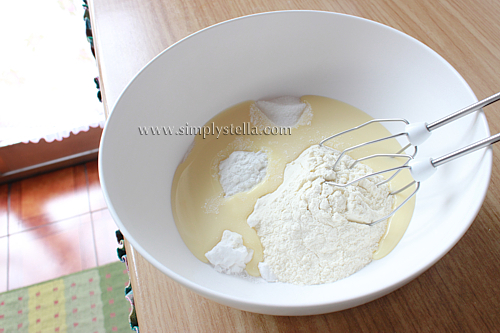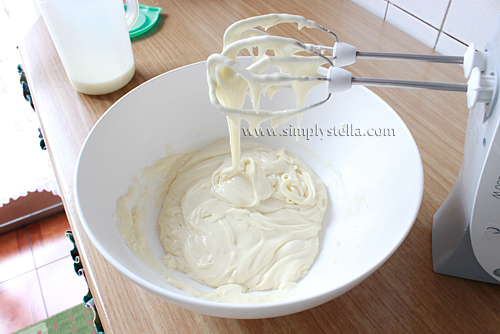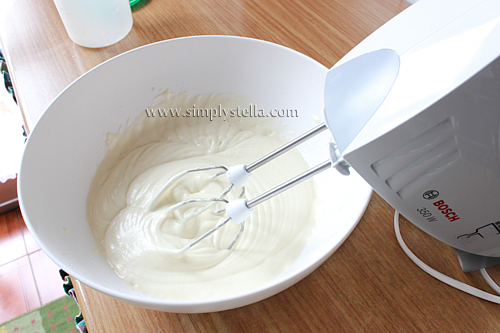 Versare il composto in una teglia, imburrata e infarinata, del diametro di 22 cm e infornare a
180°C
per circa
30 minuti
(fare la prova stecchino).
Sfornare e lasciare intiepidire la torta per qualche minuto, poi sformarla sul piatto da portata.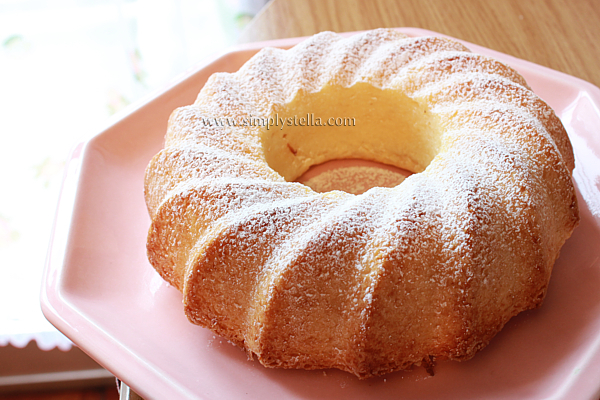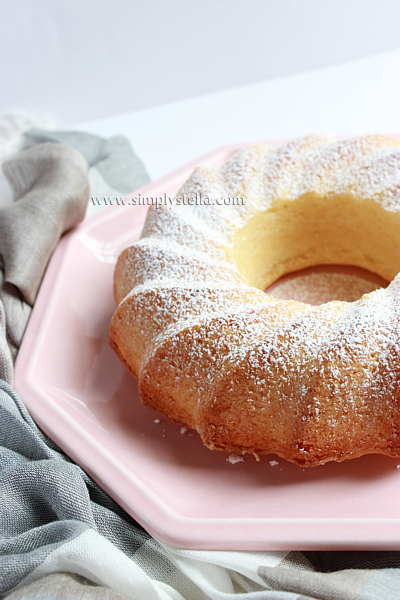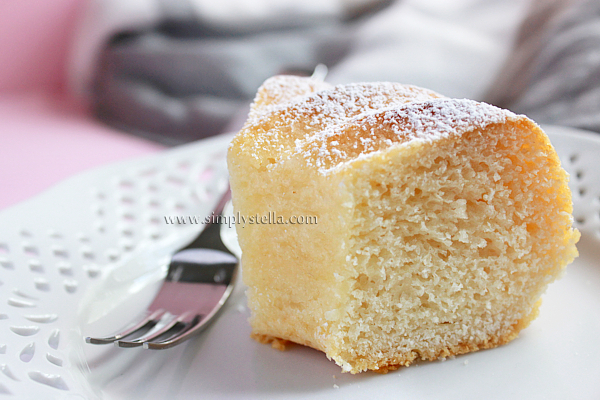 Ingredients (8 servings): 100gr all purpose flour, 80gr potato starch, 16gr baking powder, 20gr white sugar, 2gr Stevia powder (can sub with 20gr of white sugar), 200gr condensed milk, 80gr (100ml) skim milk. Calories (per serving): 180 / Fats: approx. 3,3%
Directions: Sift together flour, potato starch, baking powder and sugar. Add the condensed milk and, gradually, the skim milk (you may not need all of it), mixing well until you get a thin batter. Pour the mixture in a greased, 22cm cake mold and bake at 180°(350F) for approx. 30 minutes (text with a toothpick). Let the cake cool down completely before extracting it from the mold. For a more detailed translation, use the Translator in the side bar