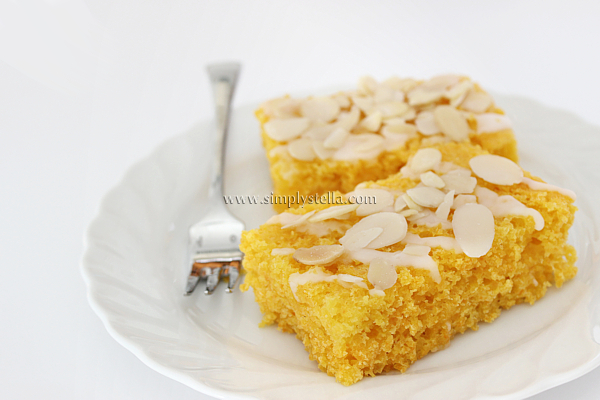 Le Camille sono sempre state una fra le mie merendine preferite!

Ho tentato diverse volte a farle in casa ma non sono mai riuscita a ottenere un risultato uguale a quelle di produzione industriale...
Questi trancetti sono i più simili alle originali che abbia mai ottenuto: sapore e consistenza
umidosa
sono perfette, colore e forma invece lasciano molto a desiderare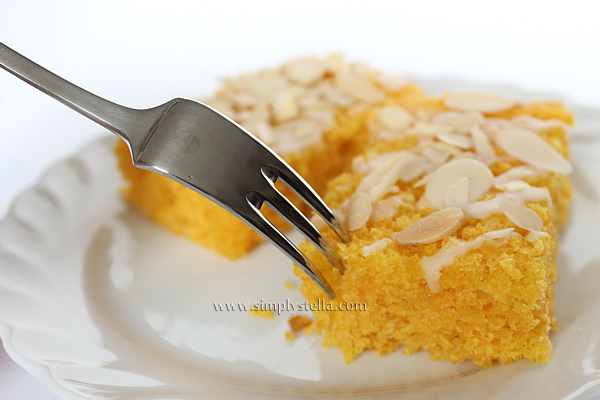 Non ho seguito una ricetta particolare, ma ho adattato le tante ricette di torte alle carote e mandorle sperimentate nel corso del tempo; in particolare, rimando a
questa
e
questa
, che sono state le mie principali fonti d'ispirazione


Fotoricetta dopo il salto!
/

Low-cal carrots and almonds cake.

Photo-recipe after the jump!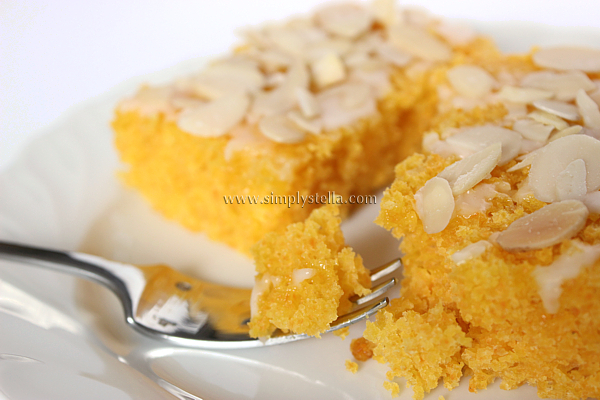 Scroll to the bottom of the page for the translated recipe.

Ingredienti
per 10 trancetti:
- 160gr (ca. 3) carote
- 1 uovo
- 60gr zucchero semolato
- 50gr zucchero di canna
- 30gr farina di mandorle
- 130gr farina
- 70gr fecola di patate
- 16gr lievito per dolci
- 15gr olio d'oliva
- 45gr (60ml) latte scremato
- 100gr di succo d'arancia
- ½ di fialetta aroma mandorla

Calorie:
ca. 165 a trancetto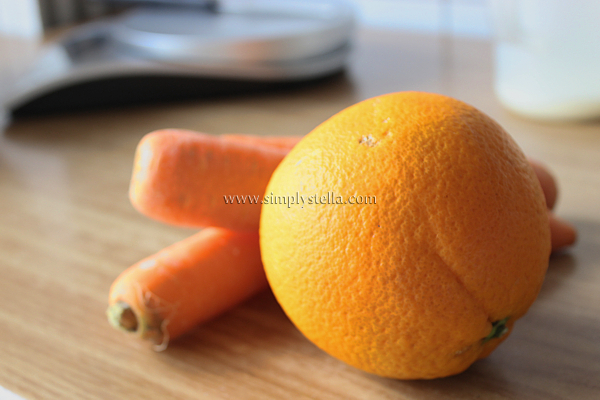 Preparazione:
Lavare, asciugare e grattugiare grossolanamente le
carote
, poi strizzarle in un panno per assorbirne l'acqua.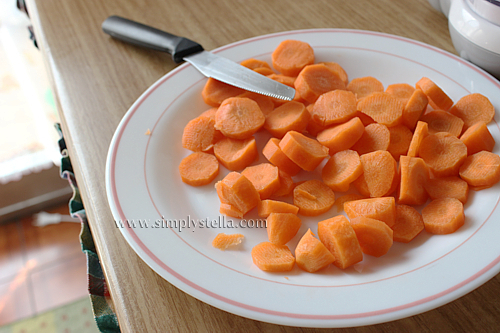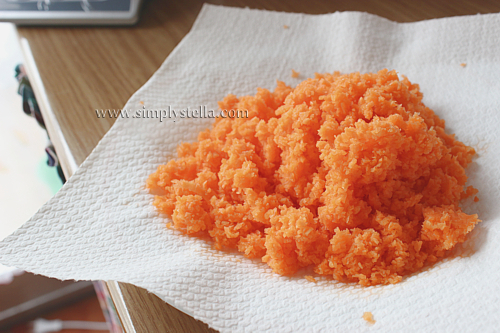 Separare il tuorlo dall'albume. In una ciotola capiente, sbattere il
tuorlo d'uovo
ed unirvi gli
zuccheri
.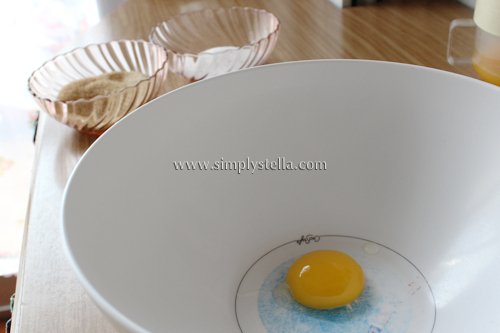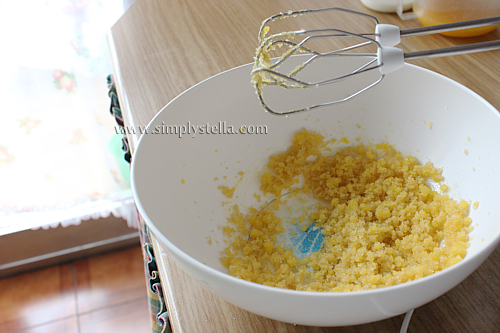 Trasferire in un mixer le
carote
.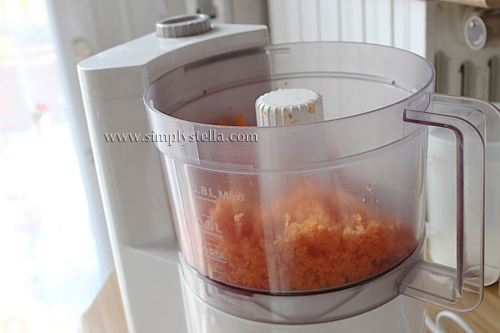 Unire la
farina di mandorle
..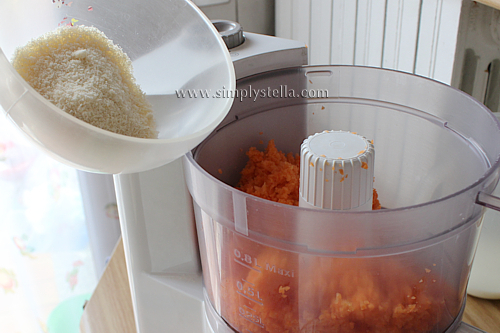 ..la
fecola
..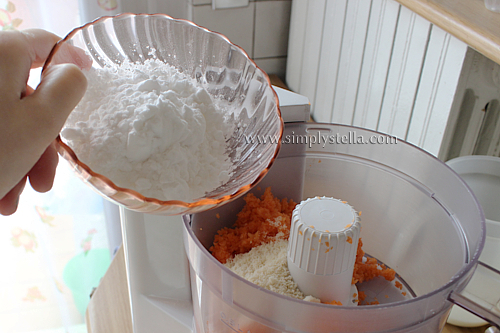 ..e la
farina
.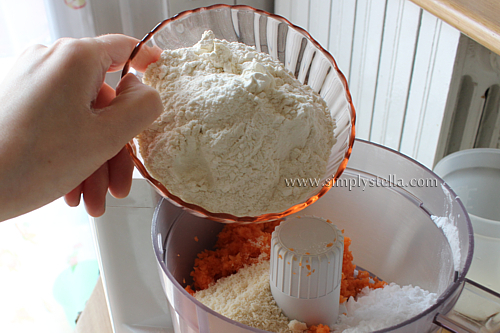 Tritare fino ad ottenere un composto fine.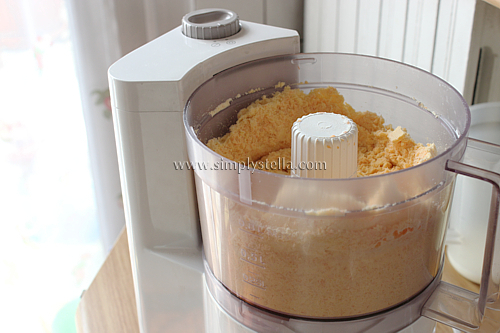 Unire carote e farine allo sbattuto d'uovo..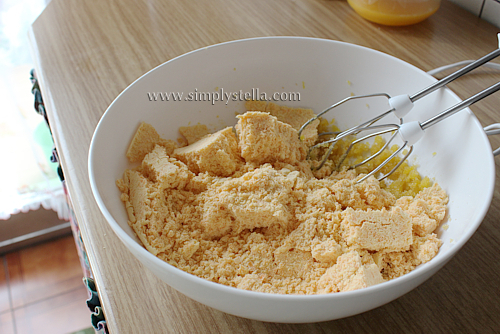 ..poi aggiungere l'
olio
, il
latte
..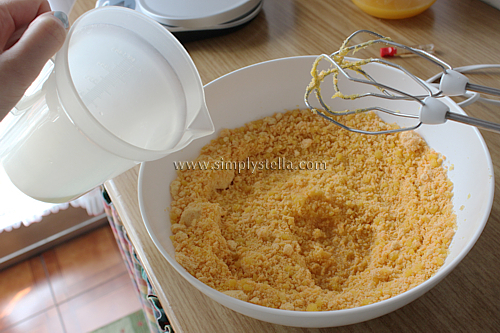 ..il
succo d'arancia
...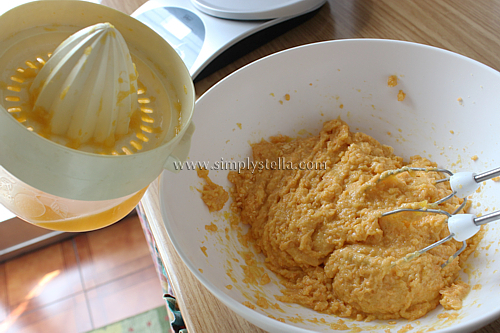 .. e infine il
lievito
, mescolando fino ad ottenere un composto omogeneo.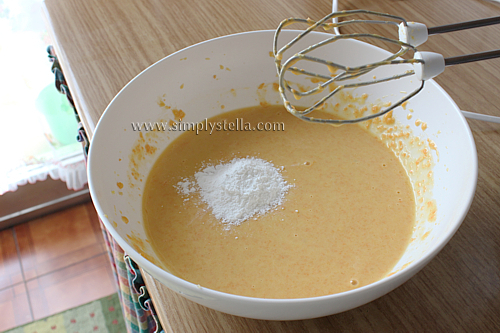 A parte,
montare a neve l'albume
, poi incorporarlo delicatamente all'impasto.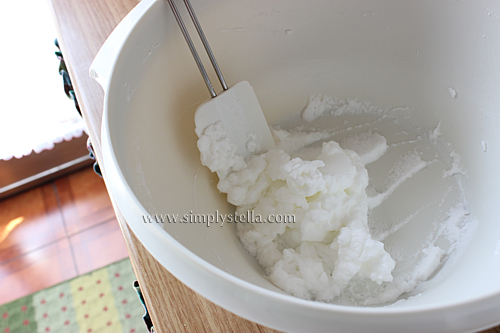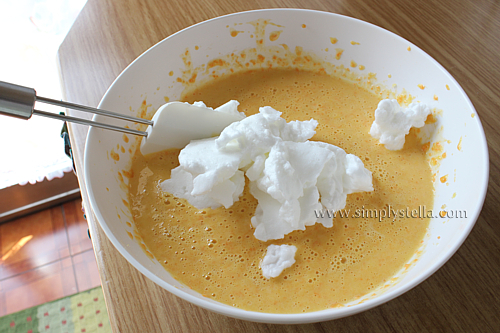 Versare l'impasto in uno stampo rettangolare, grande circa 20x30cm, ricoperto con carta da forno.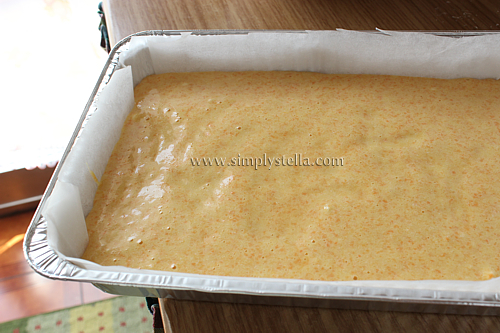 Cuocere a
150° gradi
per circa
40 minuti.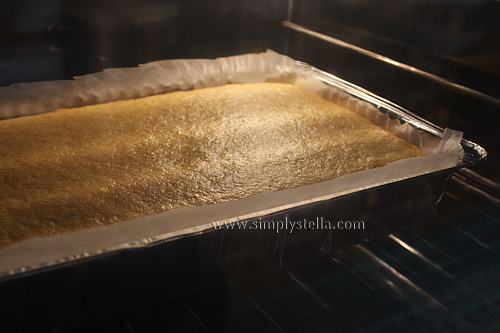 Sfornare, lasciare intiepidire e quindi tagliare la torta in 10 trancetti; volendo, si possono decorare con poca
glassa e mandorle
tagliate a lamelle :)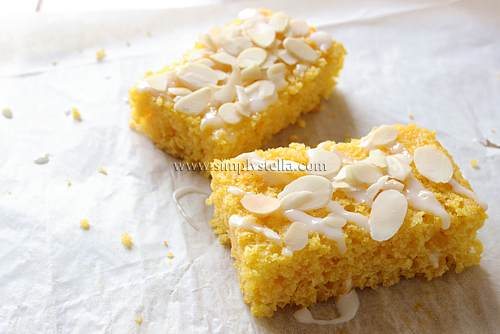 Ingredients (makes 10): 3 carrots (approx. 160gr), 1 egg, 60gr white sugar, 50gr brown sugar, 30gr almond flour, 130gr all purpouse flour, 70gr potato starch, 16gr baking powder, 15gr olive oil, 45gr(60ml) skim milk, 100gr orange juice, ½tsp almond extract. Calories (per serving): 165
Directions: Wash and coarsely chop the carrots, then dry them in a towel. In a large bowl, beat the egg yolk with the sugar. Move the carrots in a food processor along with almonds, flour and potato starch, and grind finely. Add the carrots and flours to the beaten egg, then add baking powder, oil, milk and orange juice, mixing well until you reach an even mixture. Beat the egg white until stiff, then add it to the batter. Pour the mixture in a 20x30cm cake mold (lined with wax paper) and bake at 150° (300 F) for approx. 40 minutes. For a more detailed translation, use the Translator in the side bar