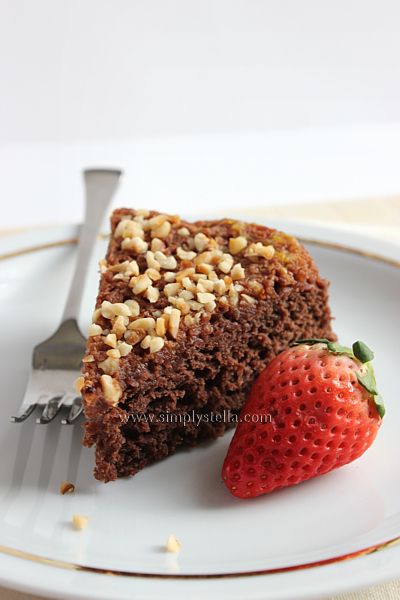 Questa torta è stata un esperimento: volevo un dolce che fosse goloso (e quando dico "
goloso
" intendo "
cioccolatoso
"

), ma al tempo stesso sano e leggero.
Mi sono ispirata alla gia collaudata
torta al cacao senza uova nè burro
, ma al posto
dell'olio
, ho usato
purea di banana
per mantenerla bella morbida: è stata un'ottima idea! D'ora in avanti userò più spesso le banane nelle mie torte, questa era davvero morbidissima

Per la bagna invece, anzichè il classico caffè o liquore, ho fatto uno
sciroppo di arance
.. però non si sentiva molto il sapore, la prossima volta ne userò di più


Fotoricetta dopo il salto!

Eggless, fat free and low-cal Chocolate Cake.

Photo-recipe after the jump!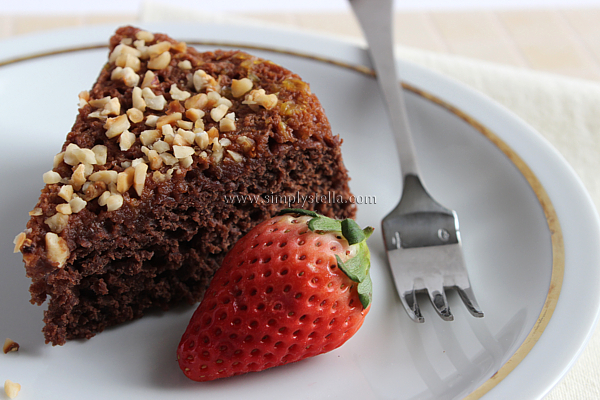 Ps. Non ho assolutamente usato fragole in questa torta, ma l'abbinamento fragole-cioccolato è troppo fotogenico (
a-hem
), non ho resistito.

Scroll to the bottom of the page for the translated recipe.

Ingredienti
per 8 porzioni:
- 90gr farina 00
- 70gr fecola di patate
- 70gr di zucchero semolato
- 3gr Stevia (oppure altri 30gr di zucchero semolato)
- 75gr cacao
- 1 bustina lievito per dolci
- 120gr (1) banana matura
- 150ml di latte scremato
- 215gr di succo d'arancia
- 20gr di zucchero a velo

Calorie:
ca. 175 a porzione

Preparazione:
Unire in una ciotola tutti gli ingredienti secchi:
farina, fecola, zucchero, cacao
e
lievito
.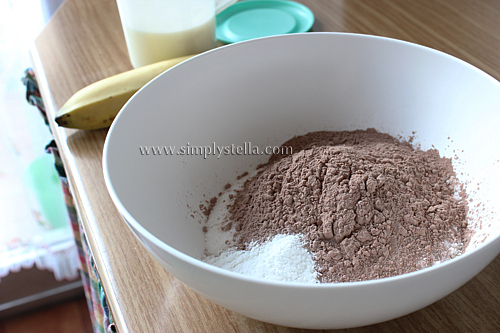 Frullare la
banana
ed unirla agli ingredienti secchi.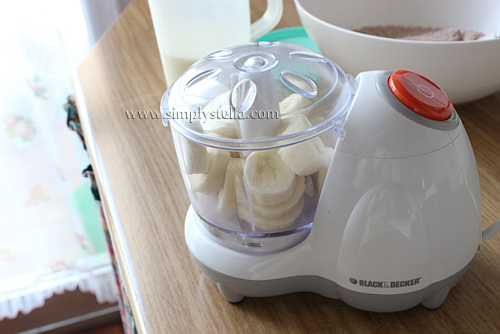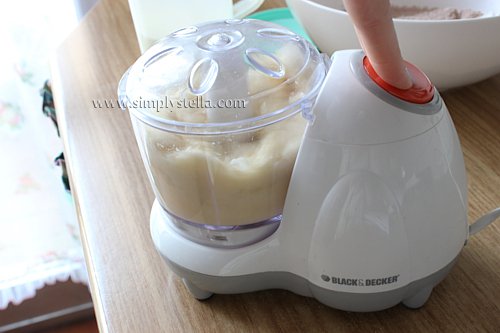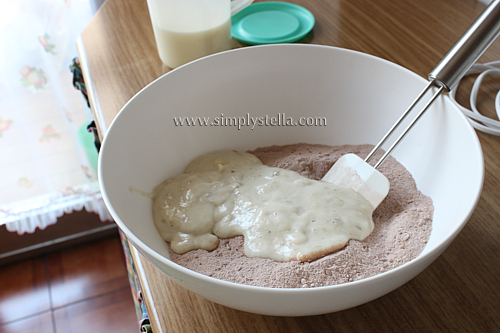 Aggiungere al composto il
latte
, mescolando fino ad ottenere un composto cremoso ed omogeneo.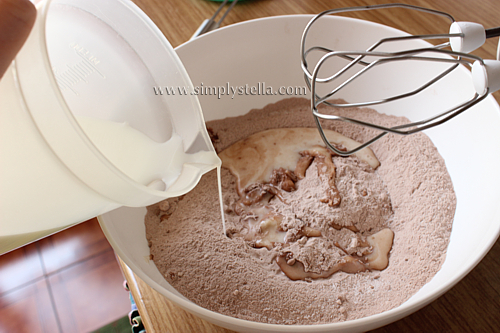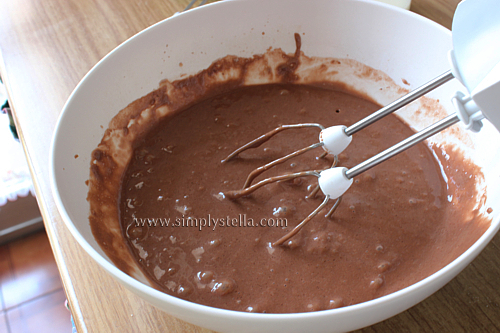 Versare l'impasto in uno
stampo rotondo da 22 cm
, precedentemente imburrato.
Infornare a
160° per 50 minuti
. Per controllare la cottura, fare la prova stecchino: dovrà uscire umido ma non bagnato.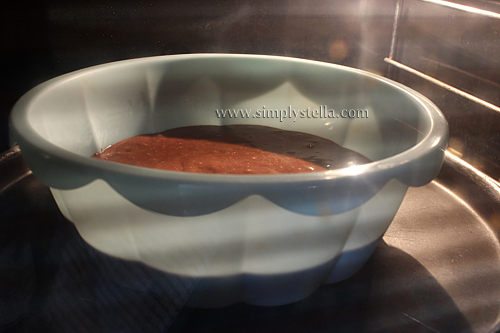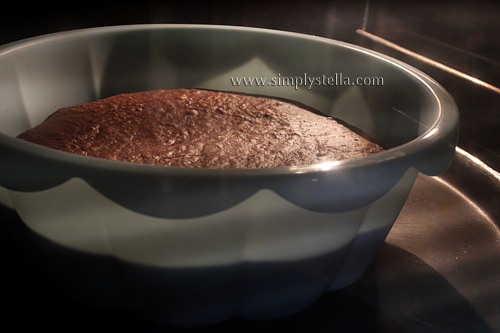 Sfornare e lasciare intiepidire la torta.
Nel frattempo, preparare uno
sciroppo
scaldando sul fuoco il
succo d'arancia
con lo
zucchero a velo
, mescolando continuamente fino a bollore.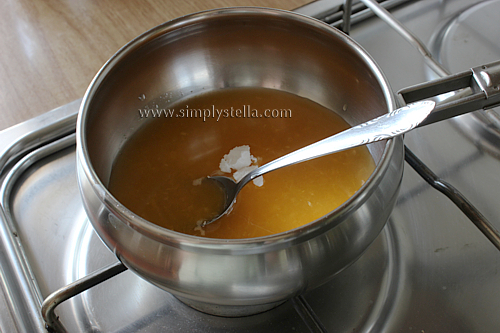 Estrarre la torta dallo stampo e praticare dei
fori sulla superficie
con uno stuzzicadenti.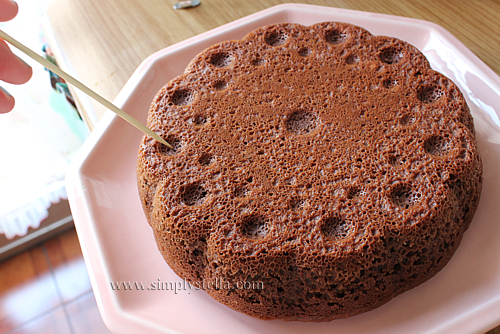 Bagnarla con lo sciroppo d'arancio, poi lasciare riposare la torta per qualche ora prima di servirla, in modo che lo sciroppo venga assorbito bene.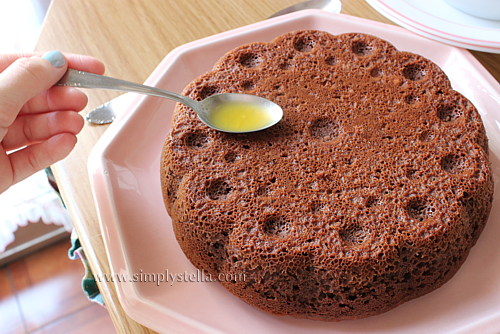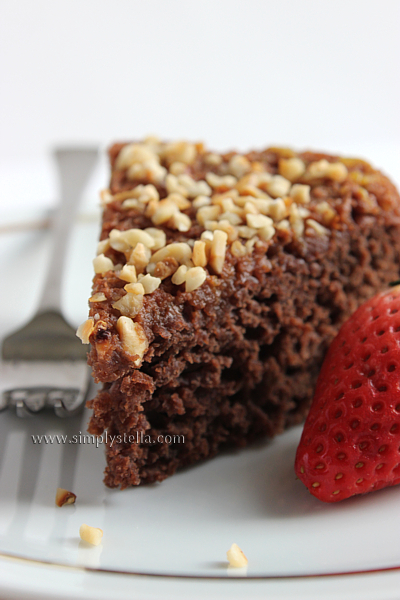 Ingredients (8 servings): 90gr all purpose flour, 70gr potato starch, 70gr white sugar, 3gr Stevia powder (can sub with 30gr of white sugar), 75gr cocoa powder, 16gr baking powder, 1 ripe banana (approx. 120gr), 150ml skim milk, 215gr orange juice (approx. 2 oranges), 20gr powdered sugar.
Calories (per serving): 175
Directions: Blend the banana in a food processor and combine it with all the dry ingredients (flour, potato starch, sugar, Stevia, cocoa powder and baking powder). Add milk, mixing well until you get a creamy and even batter. Pour it into a greased, round, 22cm cake mold and bake at 160° (320F) for 50 minutes (the cake should be moist on the inside). Let the cake cool down, and, in the meanwhile, cook the orange juice mixed with powdered sugar, stirring frequently for a few minutes, until the juice starts boiling. Extract the cake from the mold and pierce the whole surface with a skewer. Pour the orange syrup on the cake, and let it absorb for at least one hour. For a more detailed translation, use the Translator in the side bar