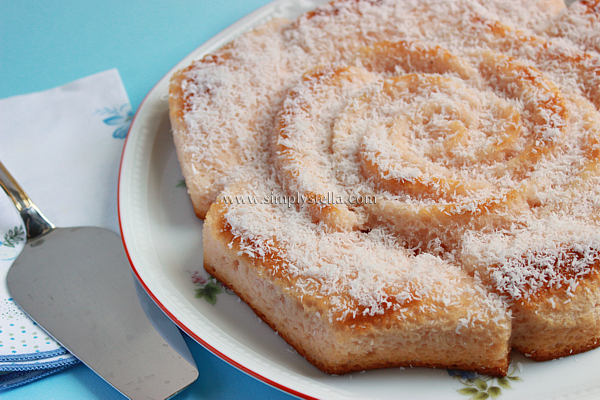 Ma quanto è buono il cocco
(ndr: domanda retorica

)
?
Al naturale è una prelibatezza, ma usato come ingrediente è ancora meglio!

Questa torta unisce la leggerezza dello yogurt all'aroma inconfondibile del cocco
(oddio mi par d'essere una pubblicità della Mulino Bianco..

)
, ed è morbidissima, nonostante abbia all'interno pochissimo burro!
Mi sono ispirata a due ricette:
questa
e
questa
, adattando come al solito ingredienti e dosi per ridurre l'apporto di grassi e calorie


Fotoricetta dopo il salto!
/

Coconut cake.

Photo-recipe after the jump!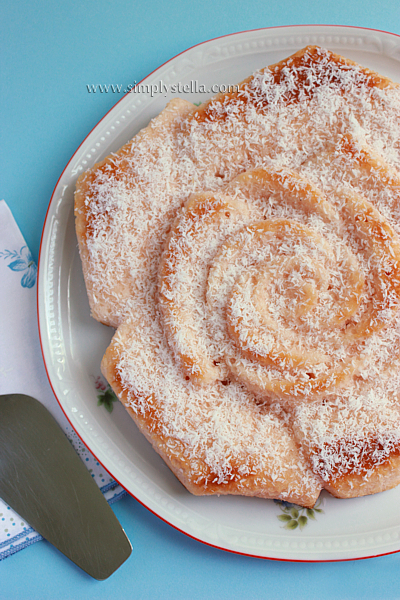 Scroll to the bottom of the page for the translated recipe.

Ingredienti
per 12 porzioni:
- 120gr farina 00
- 80gr fecola di patate
- 75gr farina di cocco
- 16gr lievito per dolci
- 30gr burro morbido
- 1 uovo
- 180gr zucchero semolato
- 250gr yogurt bianco magro

Calorie:
ca. 190 a porzione

Grassi:
ca. 10%

Preparazione:
In una ciotola, lavorare a crema il
burro
con lo
zucchero
.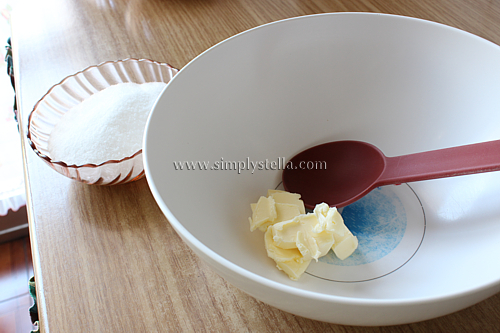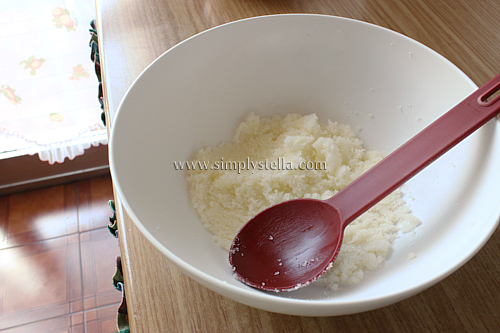 Unire il
tuorlo d'uovo
, conservando a parte l'albume.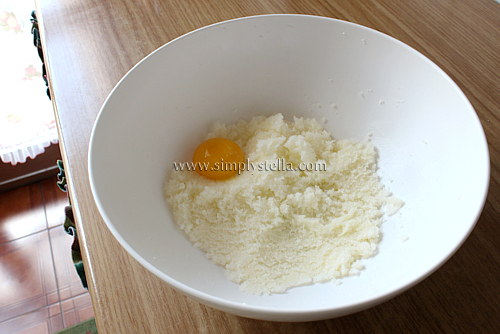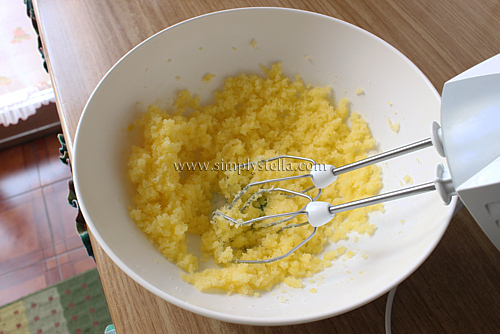 Aggiungere lo
yogurt
, la
farina
..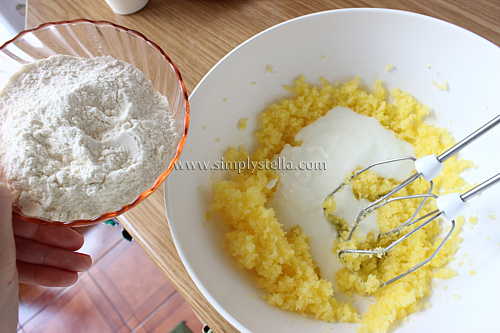 ..la
fecola
..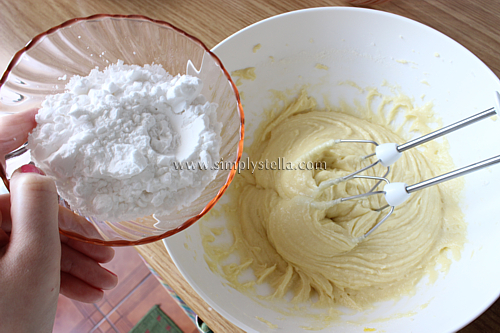 ..la
farina di cocco
..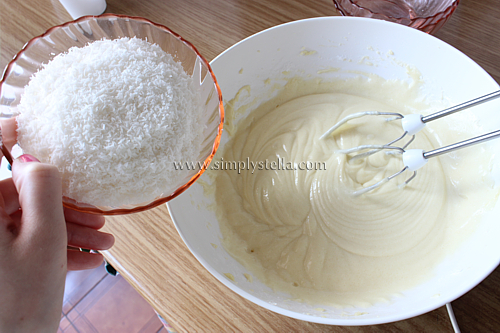 ed infine il
lievito
, mescolando bene fino ad ottenere un composto omogeneo, cremoso e denso.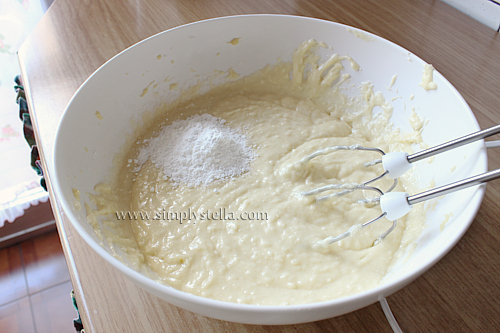 Montare a neve l'
albume
ed incorporarlo delicatamente al composto.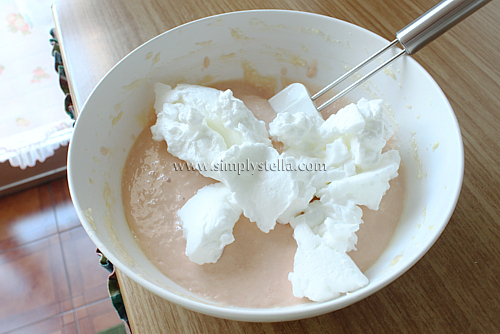 Versare l'impasto in uno stampo (d. 24-26) precedentemente imburrato ed infornare a
170°
per circa
mezz'ora
, fino a quando inserendo uno stecchino uscirà asciutto.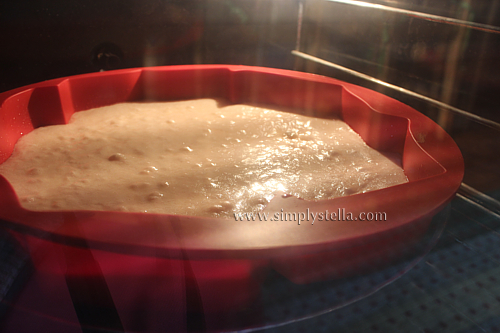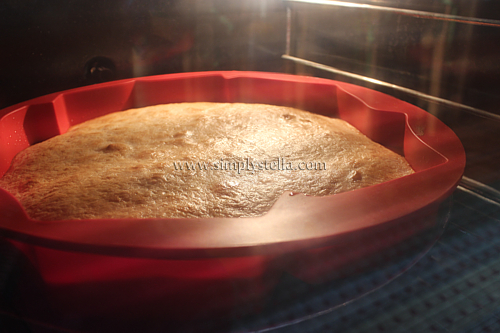 Lasciare raffreddare la torta, poi rimuoverla dallo stampo ed, eventualmente, decorarla con del cocco gratuggiato.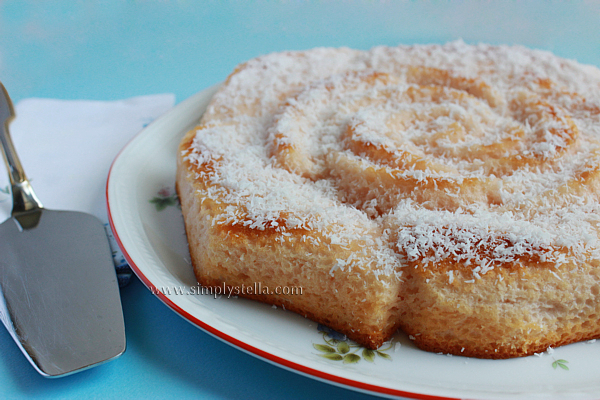 Ingredients (8 servings): 120gr all purpose flour, 80gr potato starch, 75gr shredded coconut, 16gr baking powder, 30gr butter, 1 egg, 180gr white sugar, 250gr skim yogurt. Calories (per serving): 190 / Fats: approx. 10%
Directions: In a bowl, cream butter and sugar. Add the egg yolk, flour, potato starch, shredded coconut and yogurt, mixing well until you get a thick, creamy batter. Beat the egg white until stiff, then add it to the mixture. Pour the batter in a 24-26cm cake mold and bake at 170°(340 F) for approx. 30 minutes (test with a toothpick). Let the cake cool down, then extract it from the mold and sprinkle it with shredded coconut. For a more detailed translation, use the Translator in the side bar