Lo so, lo so.. Carnevale ormai è passato, ma se è vero che le uova sono buone anche dopo Pasqua, allora le frittelle saranno buone anche dopo Carnevale, no?

Decisamente, questa non è una ricetta light, ma, restando in tema di proverbi, a Carnevale ogni abbuffata vale.. mmh, forse lo ricordo male io? (Ammetto di essere la regina delle giustificazioni )

Queste frittelle sono semplicissime e veloci da preparare: la pastella è pronta in cinque minuti, mezzoretta per friggere e via!

La ricetta è della mia bisnonna, che l'ha insegnata
alla mia mamma, che l'ha tramandata a me: mi piace pensare che un giorno preparerò queste frittelle con i miei figli..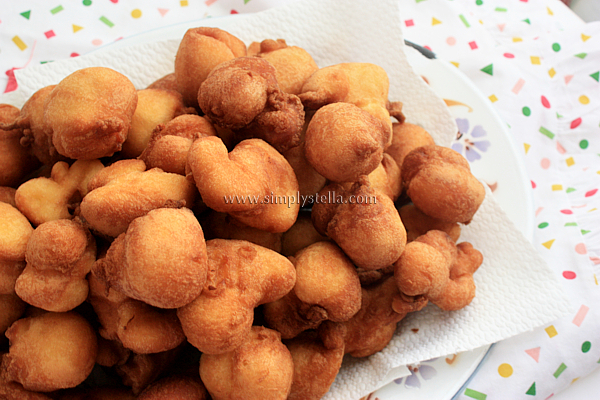 Fotoricetta dopo il salto!

Carnival Doughnuts.

Photo-recipe after the jump!
Scroll to the bottom of the page for the translated recipe!

Ingredienti
per circa 55 frittelle:
- 2 uova
- 180/200gr di zucchero
- 300gr di farina lievitata per dolci
(oppure 300gr di farina 00 e una bustina intera di lievito)
- 250ml latte scremato
- ½ bustina di lievito per dolci
- olio per frittura q.b.

Calorie:
ca. 80 a frittella

Preparazione:
Sbattere le
uova
in una ciotola capiente.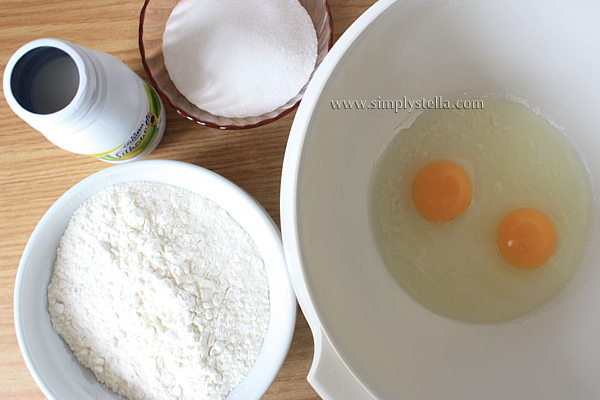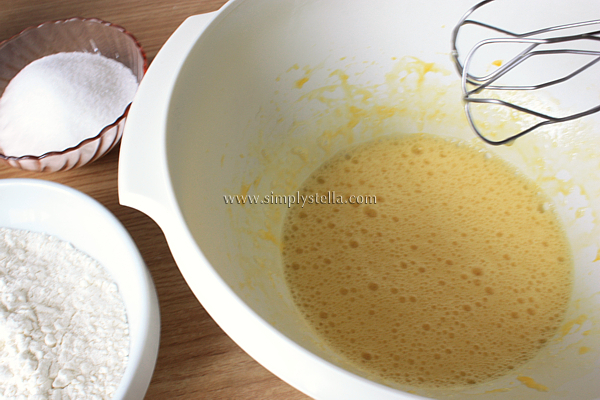 Aggiungere lo
zucchero
e la
farina
.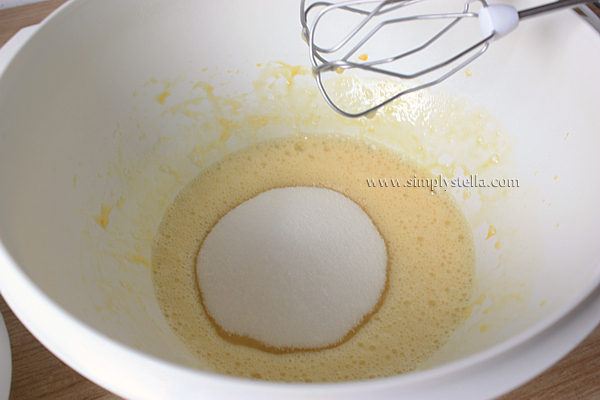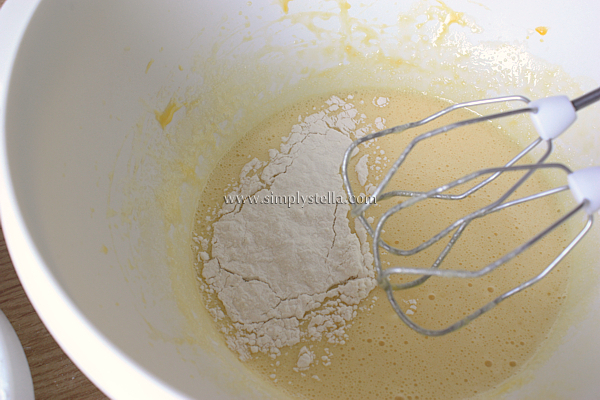 Unire il
latte
e in ultimo il
lievito
, mescolando bene per non formare grumi, fino ad ottenere una
pastella densa e cremosa
.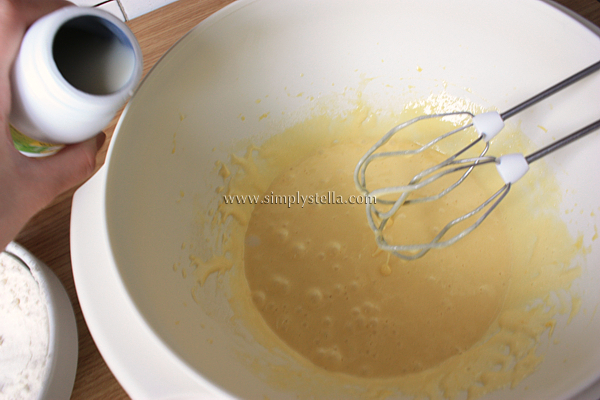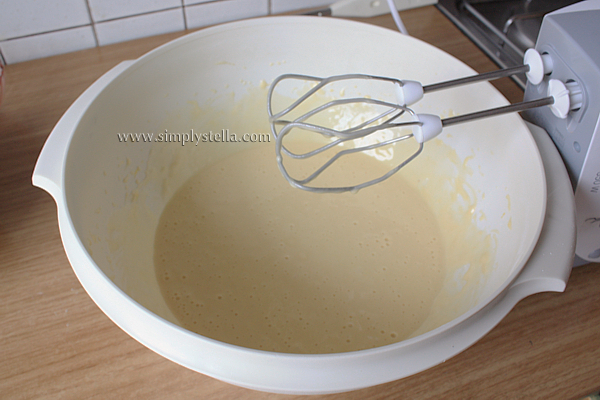 Trasferire la pastella, a cucchiaiate, in una padella di olio bollente e
friggere
su entrambi i lati per
pochi minuti
, fino a quando le frittelle non sono belle dorate.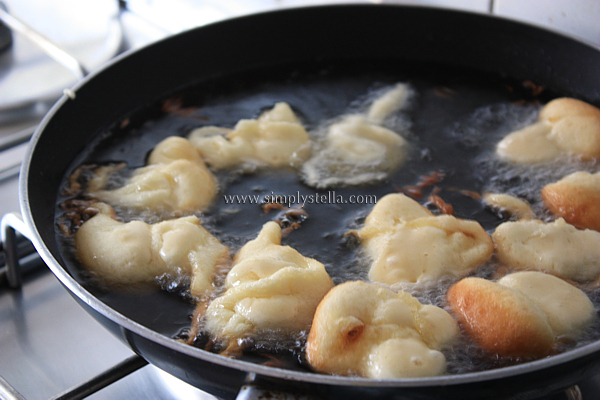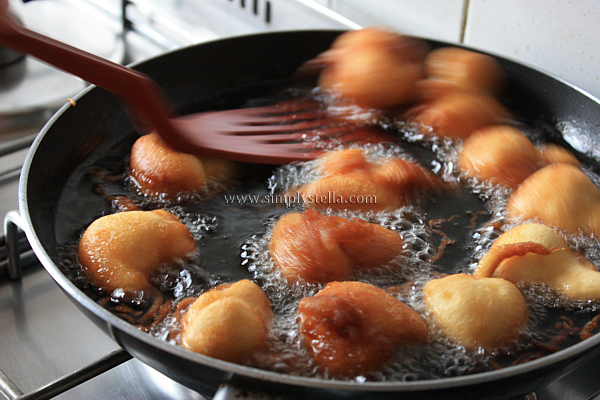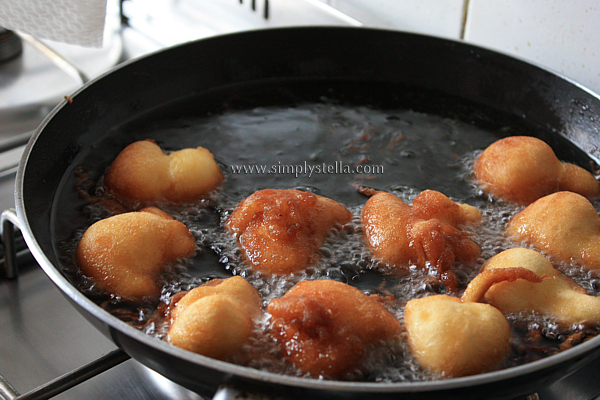 Trasferire le frittelle su carta assorbente e lasciarle
scolare bene
, dopodichè trasferirle su un piatto da portata ed, eventualmente, spolverizzarle di
zucchero a velo
(io non l'ho messo perchè sono gia belle dolci così

).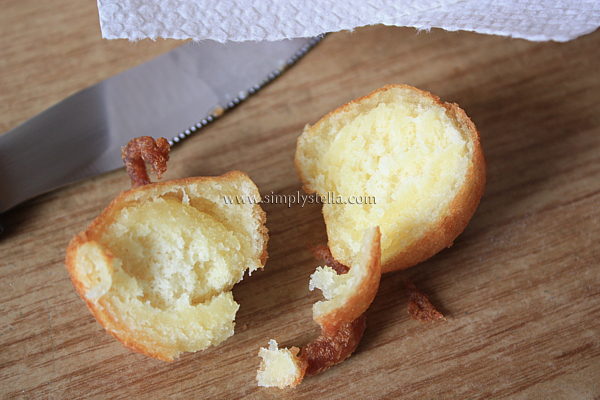 Ingredients (makes approx. 55 doughnuts): 2 eggs, 180-200gr white sugar, 300gr cake flour, 250ml skim milk, 8gr baking powder, oil Calories per serving: approx. 80
Directions: Beat the eggs in a large bowl. Add sugar, flour, milk and lastly the baking powder, stirring well until you get a thick and creamy mixture. Portion the mixture with a spoon and fry for a few minutes, until the doughnuts start browning. Let the doughnuts drain the oil for a good while before serving. For a more detailed translation, use the Translator in the side bar