Ma quanto sono buoni i petti di pollo impanati?
Certo, quelli in miniatura sono più veloci da preparare e molto meno calorici.. o almeno credo, visto che Barbie non ingrassa mai di un grammo!

Ps. Quella roba informe giallo-grigiastra avrebbe dovuto essere, nelle mie migliori intenzioni, purè di patate.
Avete tutto il diritto di ridermi in faccia

Oh my, aren't chicken fingers

simply

delicious?
The miniature version is definitely quicker to make and lower in calories.. well at least I guess so, my dolls never, ever, gain a pound..
Ps. the weird, yellowish shapeless glob was supposed to look like mashed potatoes.


Feel free to laugh at me


Tutorial dopo il salto! | DIY tutorial after the jump!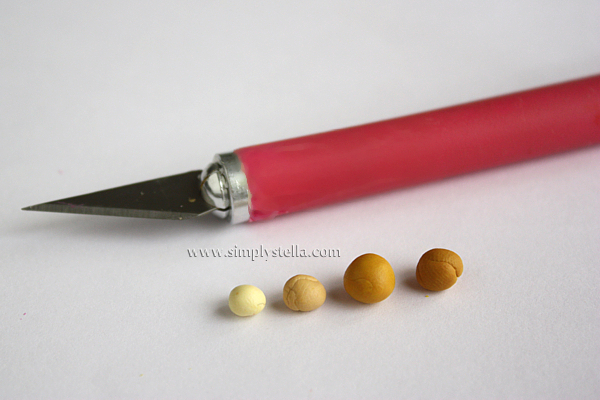 Sciegliere dei pezzi di pasta polimerica in varie sfumature di marrone e giallino.

Choose a few shades of gold-brown polymer clay.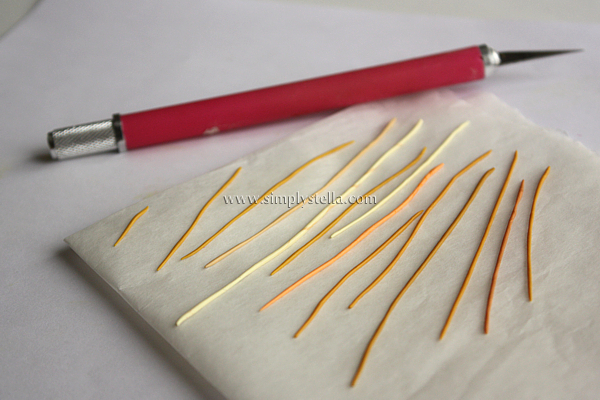 Formare tanti piccoli serpentelli e cuocerli per circa cinque minuti.

Roll the clay into tiny snakes and bake for a few minutes.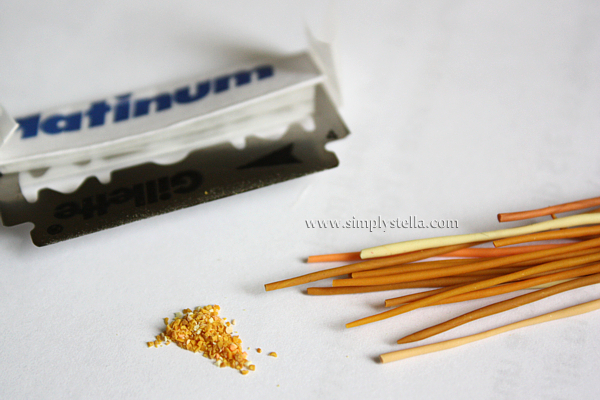 Tritare piuttosto finemente con una lametta.

Finely chop the clay with a razor blade.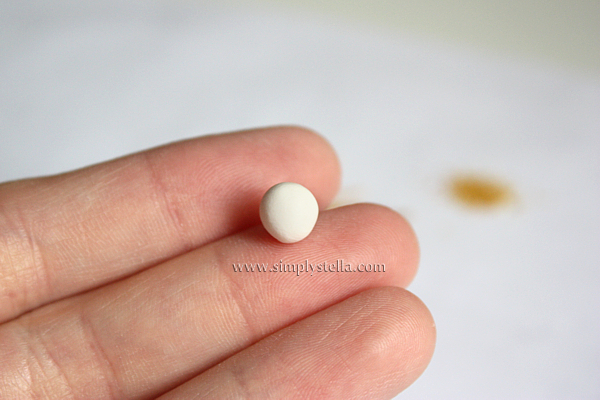 Fare una pallina con della pasta polimerica di colore giallo/rosa molto chiaro..

Form a little ball with a light pink/yellowish piece of clay..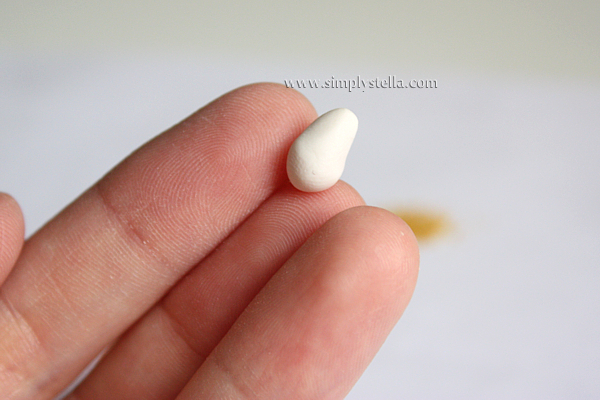 ... rotolare tra le dita un'estremità della pallina per darle una forma a goccia..

..roll one side of the clay ball between your fingers to get a 'drop' shape..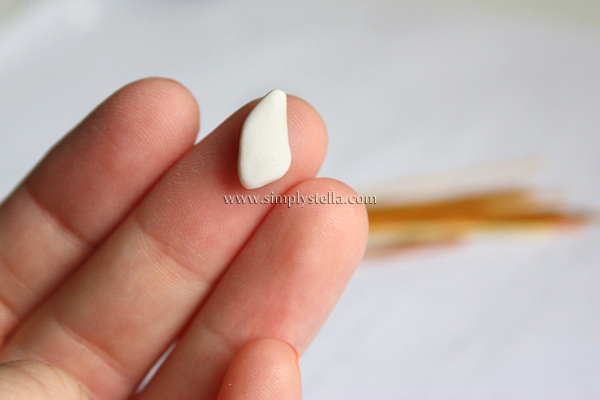 .. e infine schiacciare leggermente la pasta polimerica tra le dita per appiattirla.

.. finally, press the clay between your fingers to flatten it.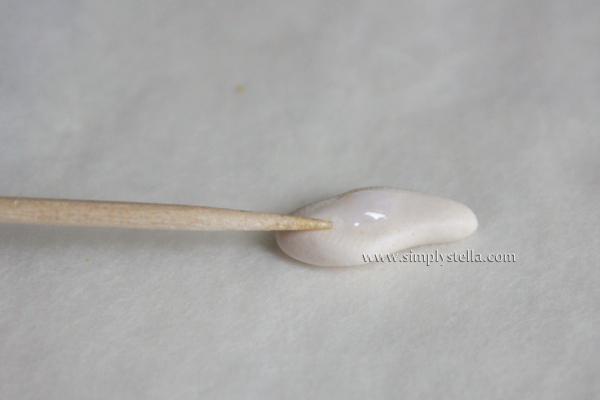 Spalmare una goccia di Fimo liquido o di TLS su un lato..

Spread a tiny amount of Fimo Liquid/TLS on one side..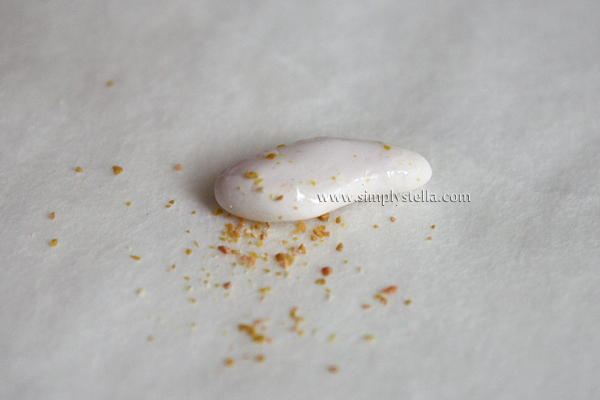 .. e cospargere con le 'briciole' tritate prima.

.. and sprinkle with the clay crumbles.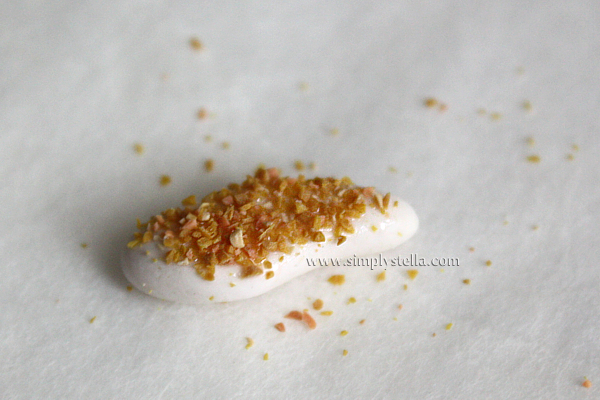 Cuocere per cinque minuti, far raffreddare e poi ricoprire anche l'altro lato.

Bake for a few minutes, let the clay cool down and finally cover the other side.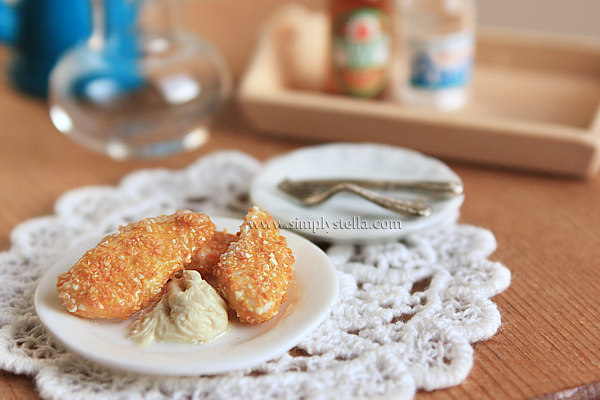 Cuocere un'ultima volta... et voilà! Il pollo è servito


Bake one final time and voila! Your miniature chicken fingers are ready to be served