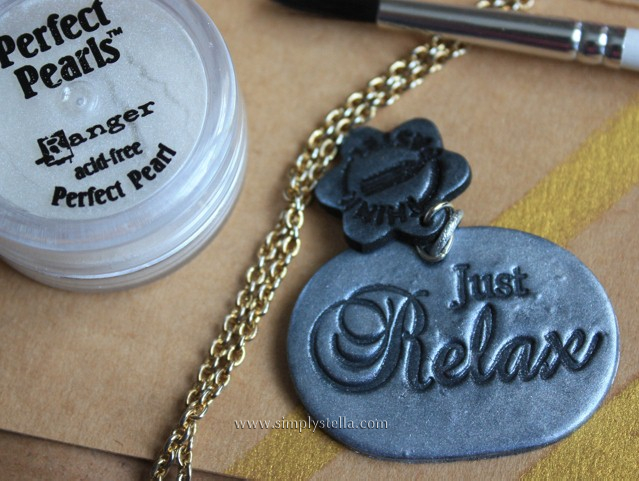 Cliccare sulle immagini per ingrandirle / Click on the pictures to see them full size
Le tecniche che uniscono
paste polimeriche
e
polveri minerali
mi hanno sempre incuriosito... Mi piaceva un sacco quell'effetto metallico/perlescente che danno queste polveri, se poi sono combinate alla versatilità delle paste modellabili hai voglia quante cose si possono creare!

Purtroppo le polveri di mica erano apparentemente introvabili in Italia quindi mi sono dovuta tenere la curiosità a lungo... fino a che,
come al solito
, ho deciso di fare venire la montagna da Maometto... ovvero
le ho importate io
!

Ho scelto i
Perfect Pearls di Ranger
perchè mi sembravano i migliori per qualità - il marchio è uno di quelli che danno affidabilità!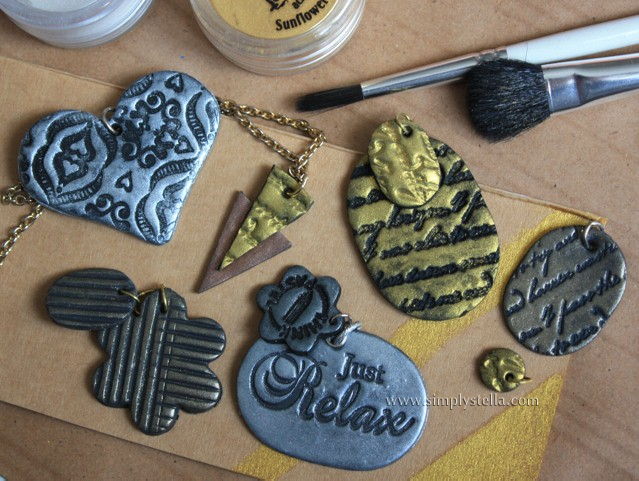 Cliccare sulle immagini per ingrandirle / Click on the pictures to see them full size
Come primo tentativo ho provato a fare un po' di
ciondolini e piastrine effetto "metallico"
.. mi piacciono un sacco! Sono facilissime e divertenti da fare, e il risultato finale è pazzesco, sembra vero metallo..

Volete provare anche voi? Ecco il video tutorial!


Faux "metal" charms hand-made with polymer clay and mica powders. DIY video-tutorial below!