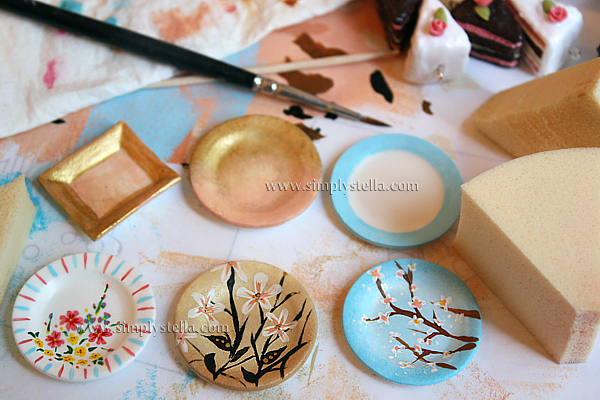 Cliccare sulle immagini per ingrandirle / Click on the pictures to see them full size
Problema:
non sono capace di dipingere. Tutte le volte che prendo in mano un pennello combino disastri, ho serie difficoltà perfino a passarmi lo smalto sulle unghie!

Soluzione:
fare pratica! (Diciamocelo, non posso andare avanti per l'eternità a disegnare pois su tutti i miei piattini!)
Mi sono fatta fare un corso full-immersion di ben
dieci minuti
dalla
mia mamma
(essere figli d'arte ha i suoi vantaggi!

) e poi ho passato in rassegna circa un migliaio di video sulla nail art (in particolare quelli di
questa ragazza
: stupendi!). Questi sono i primi risultati...

Painting exercises - After a 10 minutes crash course by my mother and an intensive research through nail-art videos (I really love this girl's works, btw!), here are the first outcomes..
Use the Translator in the side bar to read this site in your language! :)

Cliccare sulle immagini per ingrandirle / Click for full size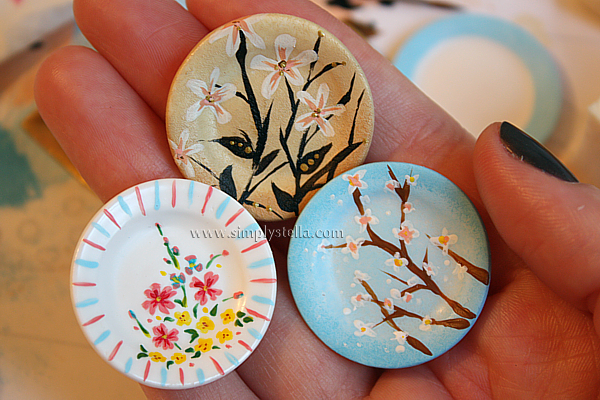 Step by step: