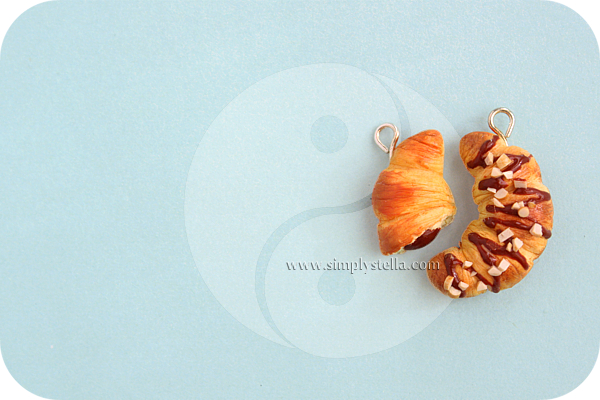 Cliccare sulle immagini per ingrandirle / Click on the pictures to see them full size
Yin e Yang, nero e bianco, male e bene, notte e giorno, più e meno, vuoto e pieno
questo il mondo fa girar
... ahem, forse mi sono fatta prendere la mano

Nella colazione, così come nella vita, ci vuole equilibrio.

Non mi riferisco all'equilibrio di fibre, carboidrati e latticini.. il
mio
concetto di equilibrio è molto più semplice: se mangi un cornetto con il cioccolato
fuori
, poi devi equilibrarlo con un cornetto con il cioccolato
dentro
.
Solo così si può raggiungere la pace interiore.... (Confucio e Lao-Tzu mi darebbero ragione

)

Ciondoli disponibili nell'
e-shop
e/o nel mio
negozio a Rho


Some say that a balanced breakfast should include cereals, fruits and milk. My own concept of balance is slightly different - for example, I think that if you eat a chocolate covered croissant, then you should eat a chocolate filled croissant. I've personally tested it and I can guarantee that you'll gain peace of mind. Back me up, Lao-Tzu!


Up for sale in my e-shop


Use the Translator in the side bar to read this site in your language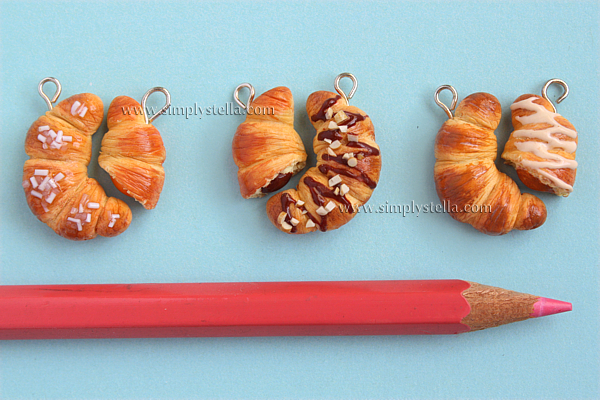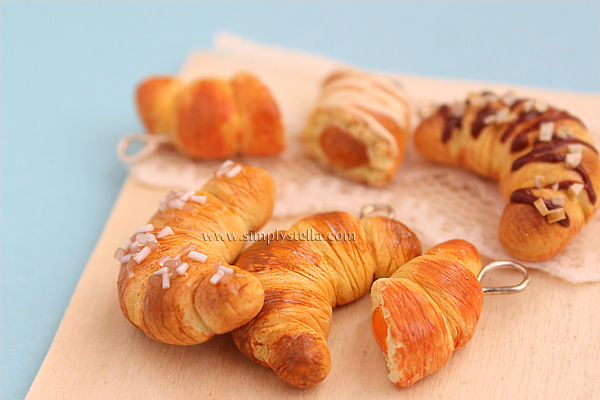 Altre foto dopo il salto! / More pictures after the jump!