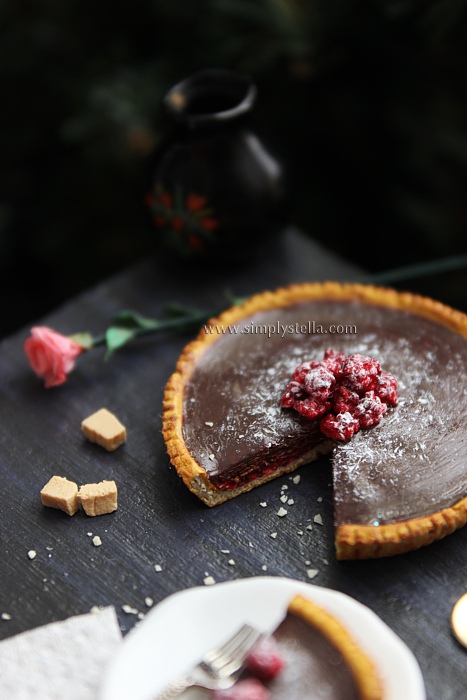 Basato su
questa bellissima foto

|

Based upon this gorgeous photo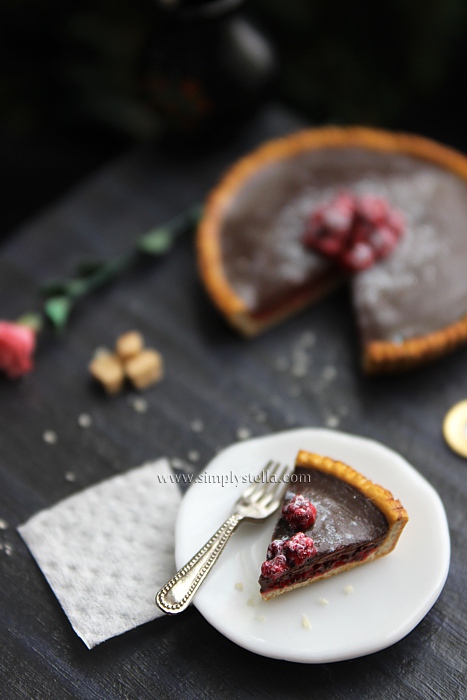 Tutto realizzato a mano, tranne il piattino e la forchetta.

Materiali:
paste polimeriche, carta e fil di ferro, gessi e colori acrilici.

Everything shown was handmade, with the exception of the plate and fork.


Supplies: polymer clay, paper and wire, chalks and acrylic paints.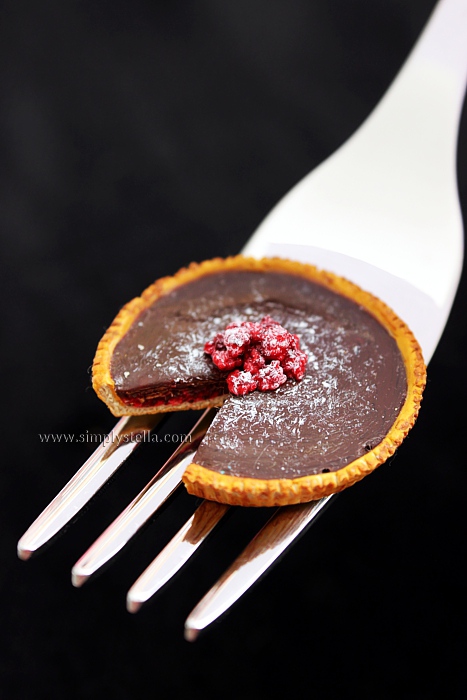 Usare colori così scuri è stata una vera sfida, di solito preferisco i colori chiari e i toni pastello. Ma la foto originale mi piaceva molto e ho cercato di essere il più fedele possibile al suo schema di colori


Using such dark colors was a little bit of a challenge - I usually prefer to work with light, pastel tones - but I liked the original picture so much that I tried my best to be faithful to its color scheme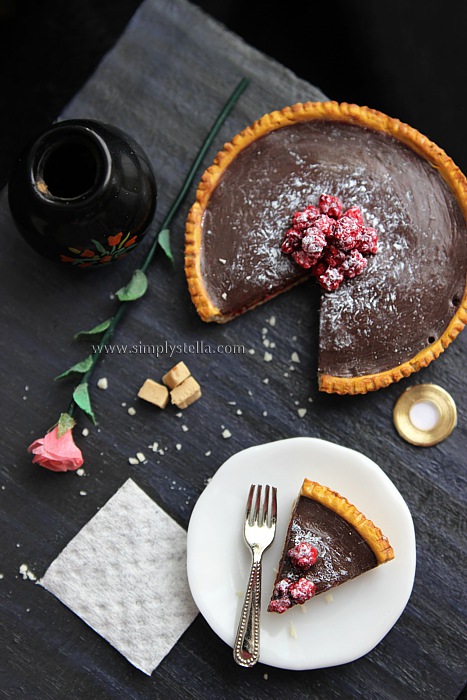 Tutte le foto qui!
| Wip:
Crostata

More pictures here! | Wip: Chocolate Tart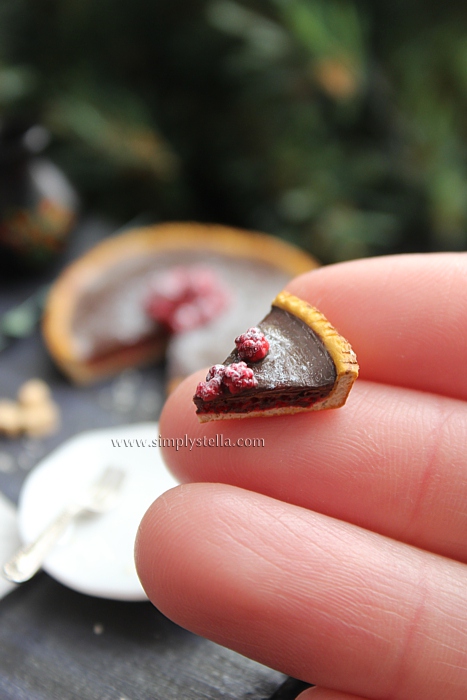 E per concludere, un esclusivo scatto
dietro le quinte
del mio studio fotografico super-iper-stra professionale!!


Last but not least, an exclusive behind-the-scenes peek at my very professional photo studio!