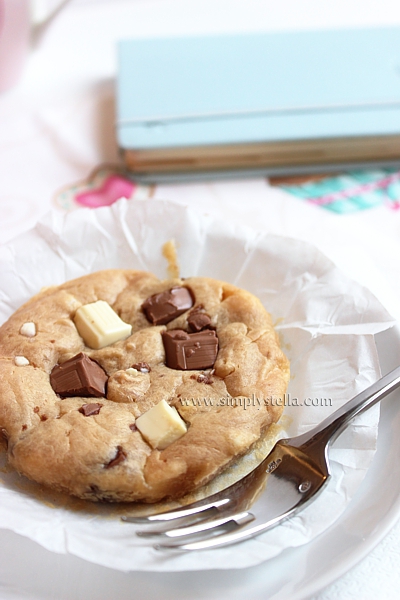 Un'altro
dolcetto mono-porzione
, veloce da preparare e senza uova.. l'unica pecca? E' piuttosto calorico, ma diciamo che è parte del suo fascino


Fotoricetta dopo il salto!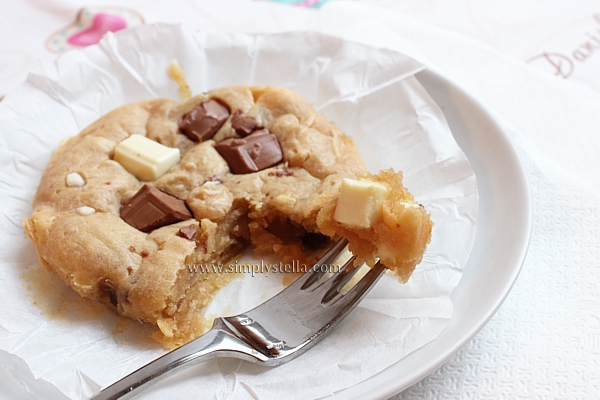 Eggless and single-serving cookie cake.

Photo-recipe after the jump!
Scroll to the bottom of the page for the translated recipe.

Ingredienti
per 2 porzioni:
- 45gr di burro d'arachidi
- 15gr di burro light
(oppure altri 15gr di burro d'arachidi per la versione vegan)
- 35gr acqua
- 10gr di zucchero di canna
- 2 bustine di Stevia
- 15gr fecola di patate
- 2gr (mezzo cucchiaino) di lievito in polvere
- ca. 20gr (4 quadratini) di cioccolato al latte
- ca. 20gr (4 quadratini) di cioccolato bianco

Calorie per porzione:
ca. 300

Grassi:
ca. 25%

Preparazione:
Tritare grossolanamente o spezzettare i due
cioccolati
e metterli in frigo.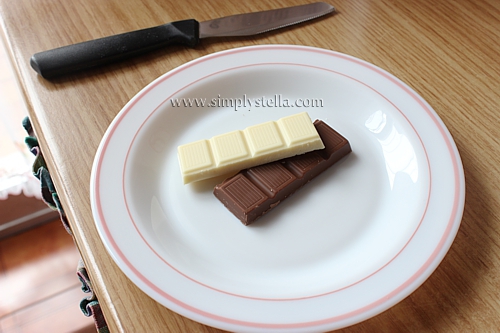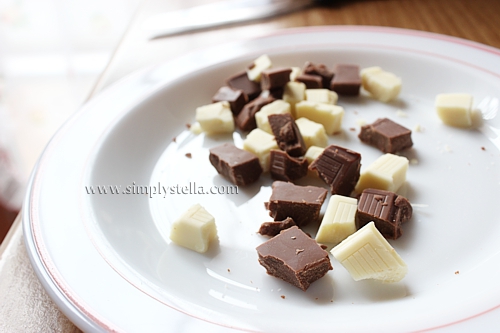 Unire in una ciotola il
burro d'arachidi
, il
burro
e
l'acqua
, e scaldarli nel microonde a potenza media per circa 30 secondi (oppure fonderli a bagno maria)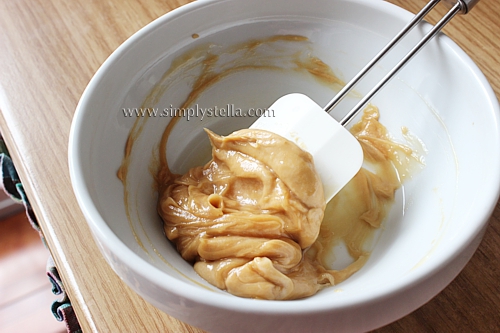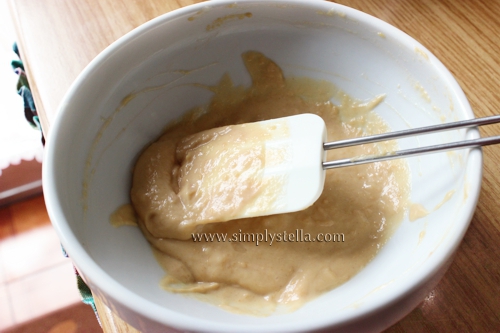 Aggiungere lo
zucchero
, la
Stevia
, la
fecola
e il
lievito
, continuando a mescolare fino ad ottenere un impasto fluido e liscio.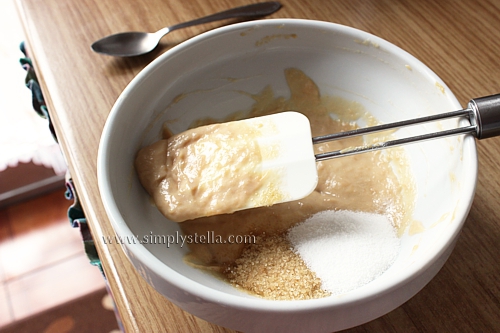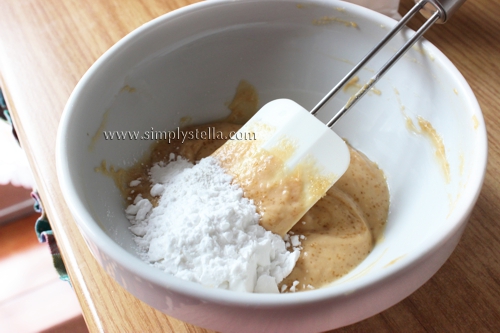 Incorporare per ultimo il cioccolato, lasciandone da parte qualche pezzetto per decorare la superfice.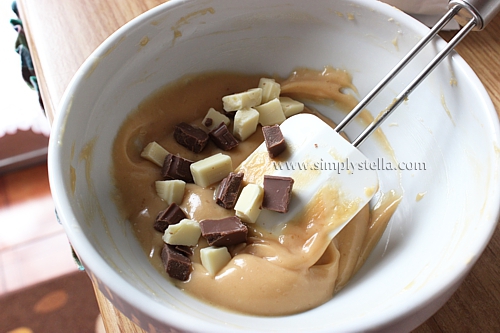 Versare l'impasto in due tegliette da crostatina, ricoperte con carta da forno, ed infornare a
180°
per circa
10-12 minuti
, fino a quando la superfice appare cotta.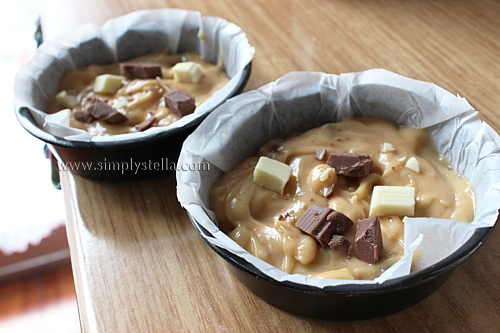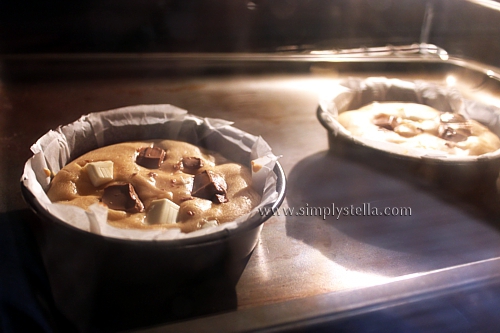 Lasciare intiepidire per qualche minuto e servire.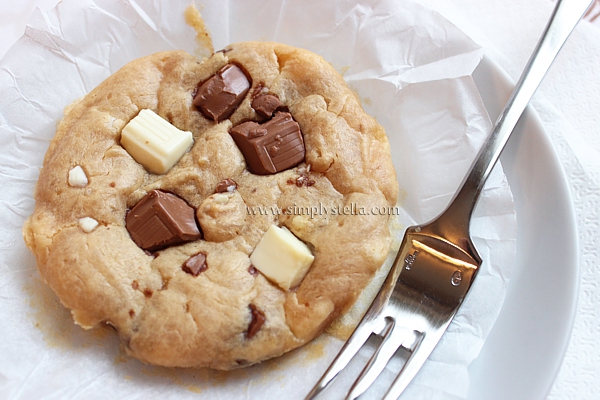 Ingredients (2 servings): 45gr peanut butter, 15gr light butter (can sub with 15gr of peanut butter for a vegan version), 35gr water, 10gr brown sugar, 2 Stevia packets, 15gr potato starch, ½ tsp baking powder, 40gr chocolate (white and milk). Calories per serving: 300 / Fats: approx. 25%
Directions: Coarsely chop the chocolate and put it in the fridge. Melt together peanut butter, light butter and water. Stir in sugar, Stevia, potato starch and baking powder. Add the chocolate and pour the batter into two ramekins (previously lined with wax paper). Bake at 180°(350F) for approx. 10-12 minutes, until the surface of the cakes looks baked. For a more detailed translation, use the Translator in the side bar