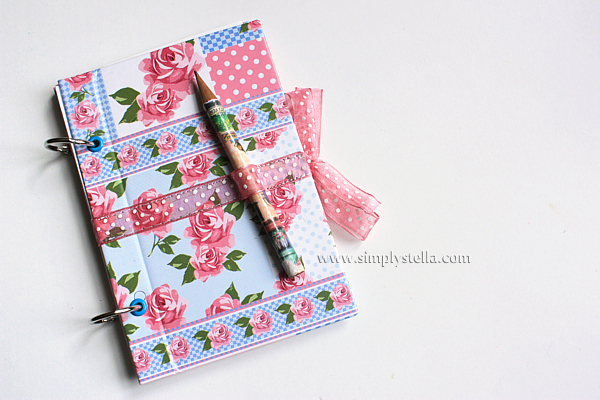 Cliccare sulle immagini per ingrandirle / Click on the pictures to see them full size
Avete mai tenuto un diario della dieta? Io lo faccio da parecchio e devo dire che è piuttosto utile.. non c'è niente come scrivere ciò che si mangia per rendersi conto da dove vengono tutti quei chili di troppo..

Dopo aver completato due quadernetti
tradizionali
, ho pensato che fosse meglio una copertina ad anelli apribili da poter ricaricare man mano con fogli nuovi. Problema: le copertine ad anelli sono enormi! Io volevo un quadernino piccolo da portare sempre in borsa... Così ho provato a farne uno da me


Tutorial DIY dopo il salto!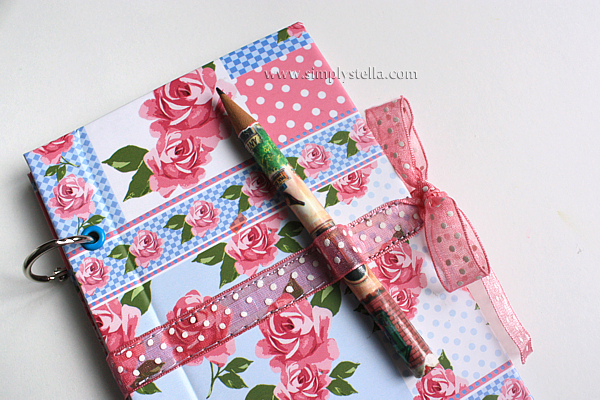 Have you ever kept a diet journal? I've had for quite a while now, and I got to admit it's pretty useful! Keeping track of what I eat truly helps me finding out where all those extra calories come from


After a few months (and journals), I realized that the best thing was a refillable journal. All the premade ones were quite too big (I like to carry my diet journal in my purse), so I decided to make one myself!


DIY Tutorial after the jump!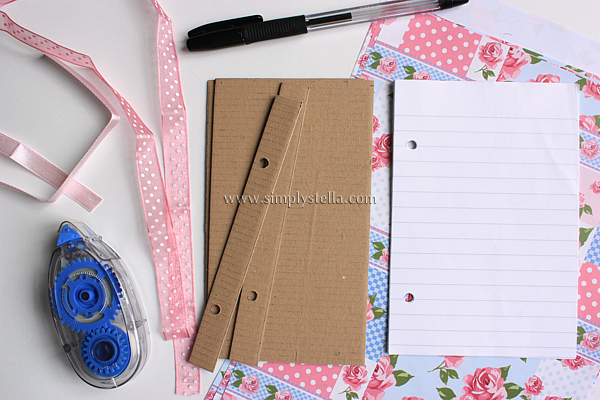 Per realizzare questo quaderno servono: cartoncino ondulato riciclato (due pezzi 8x15cm e due pezzi 1.5x15cm), fogli di carta (9.5x15cm), carta da scrapbooking o da regalo, carta craft, un nastrino, due anellini da rilegatura, colla roller, forbici e una perforatrice rotonda per carta.

What you'll need: recycled cardboard (two 8x15cm pieces and two 1.5x15cm pieces), paper sheets (cut at 9.5x15cm), scrapbooking or wrapping paper, craft paper, ribbon, glue, scissors and a hole punch.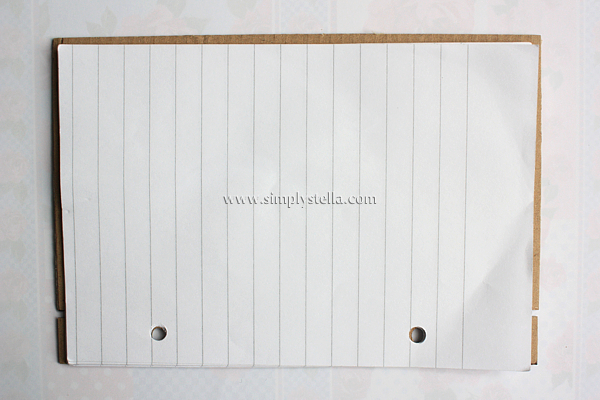 Bucare tutti i fogli e le due striscie sottili di cartoncino (quelle 1.5x15) con la perforatrice, ovviamente avendo cura di far combaciare i buchi


Punch two holes in the sheets and in the thin cardboard strips, making sure the holes coincide.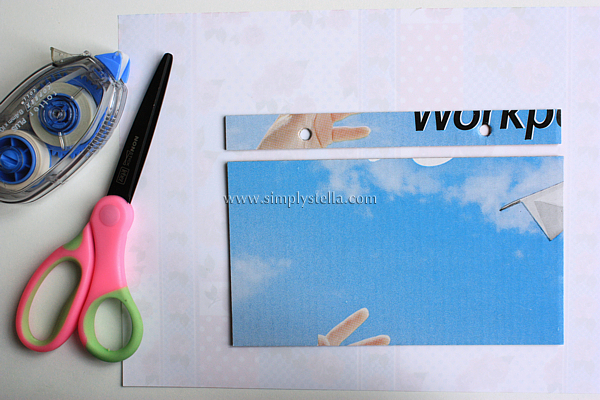 Incollare il pezzo di cartone 8x15 e la striscia 1.5x15 sulla carta da scrapbooking o da regalo (con il motivo stampato rivolto verso il basso). Allineare bene i due pezzi di cartone, lasciando uno spazio di 3-4 millimetri.

Glue one 8x15 and one 1.5x15 cardboard pieces onto the scrapbooking/wrapping paper (the paper's design has to be face down). Align the two pieces of cardstock but leave a 3-4mms distance between them.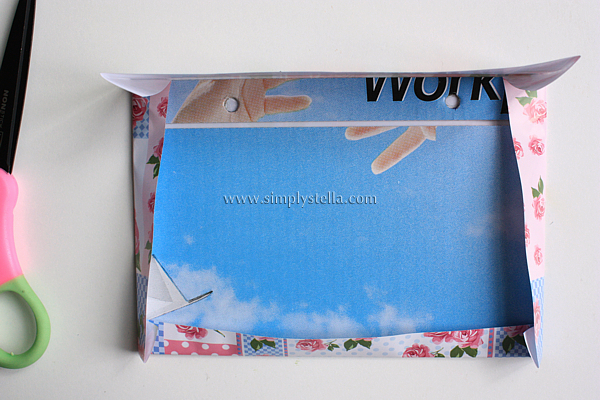 Piegare la carta decorata a filo del cartone, su tutti e quattro i lati.

Fold the paper on all the four edges.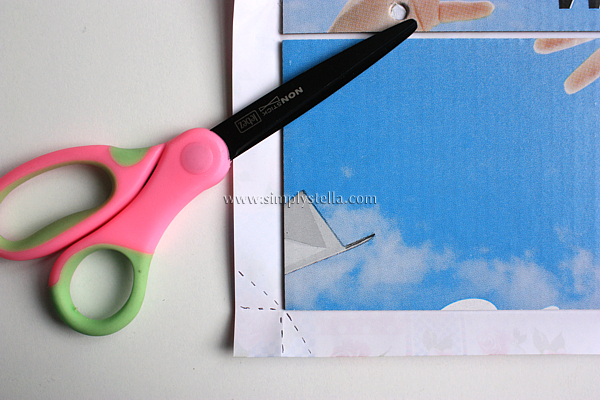 Tracciare per ogni angolo due triangolini..

Draw two triangles for each angle..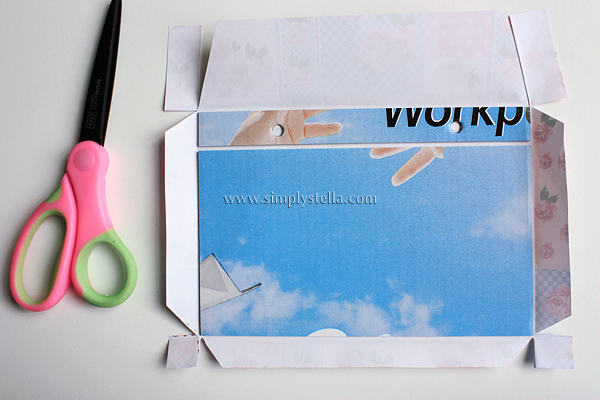 ..e ritagliarli, facendo attenzione a lasciare un paio di millimetri alla base (il quadratino centrale non deve staccarsi).

.. and cut them away, making sure you stop cutting a little before their ends (the little square in the middle shouldn't come off).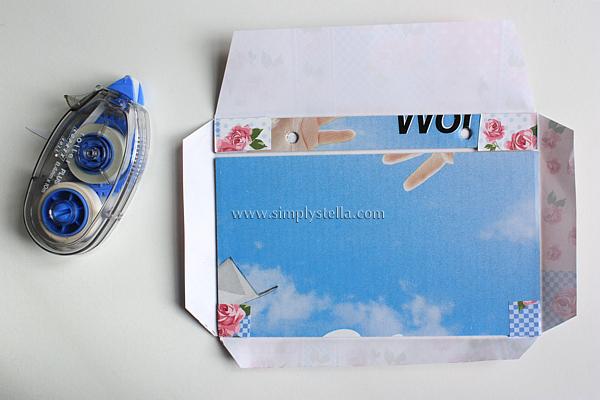 Ripiegare i quadratini verso l'interno e incollarli al cartone.

Fold the squares toward the inside and glue them to the cardboard.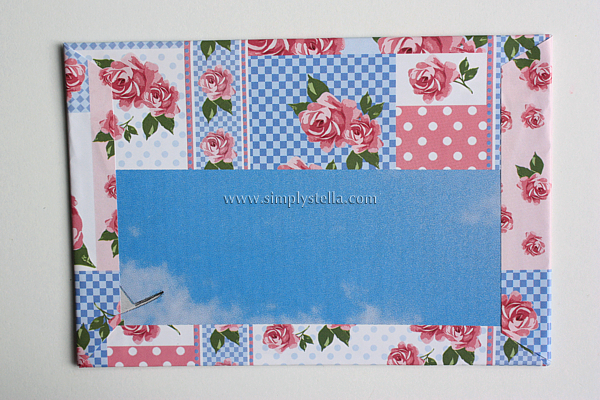 Dopodichè ripiegare verso l'interno anche i quattro lati di carta decorata ed incollarli al cartone.

Fold the edges of the patterned paper toward the inside and glue them to the cardboard base.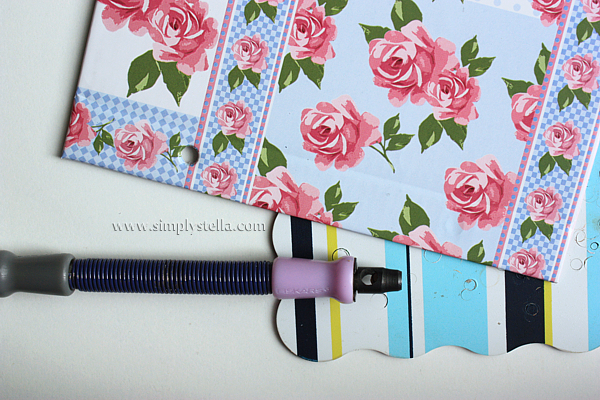 Bucare la carta decorata in corrispondenza dei buchi fatti nel cartone. Volendo si può rinforzare il foro con un rivetto colorato!

Punch two holes into the patterned paper.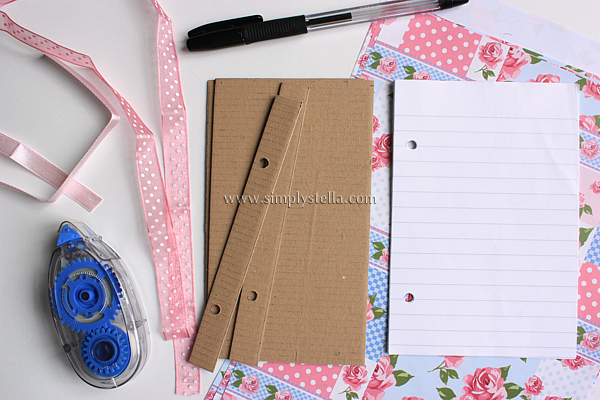 Ripetere questi passaggi con gli altri due pezzi di cartone: abbiamo gia creato le due copertine, ora mancano solo i tocchi finali..

Repeat th

e

s

e

steps with the other two cardboard pieces. Our journal's covers are ready, now it's time to add a few finishing touches..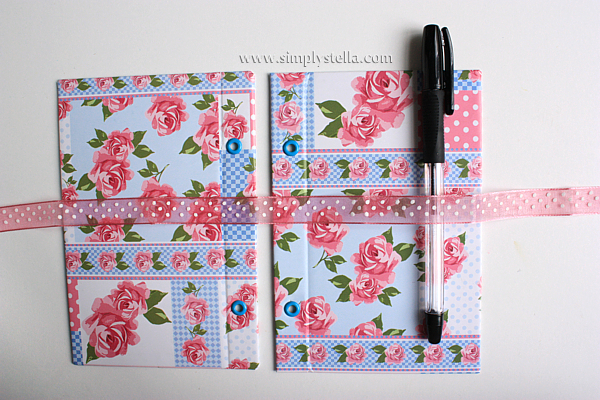 Posizionare le due copertine una accanto all'altra. Prendere il nastrino e sovrapporlo alle copertine; io volevo anche creare un anellino dove infilare una penna, quindi ho messo anche quella per prendere le misure..

Place the covers next to each other. Take your ribbon and place it above the covers; I wanted to create a 'ring' to fit my pen in, so I placed the pen itself under the ribbon to get the right measures..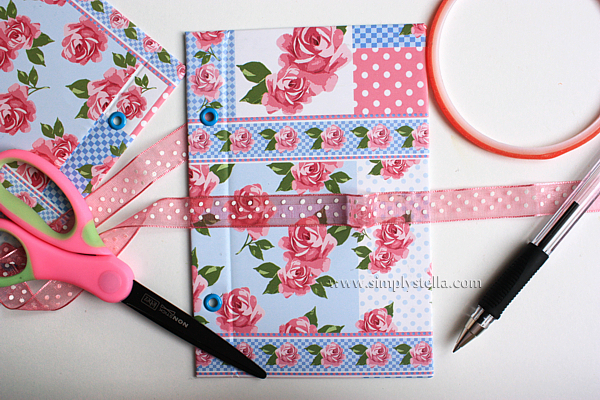 Quando il nastrino è nella posizione giusta, incollarlo a una delle copertine (quella sul davanti) con del biadesivo sottile. Volendo su può anche cucire, ma fatelo meglio di me che qui ho fatto un po' un pasticcio eheh


Glue the ribbon on the front cover using
double-sided tape. You may sew it with a sewing machine as well, just do it better than me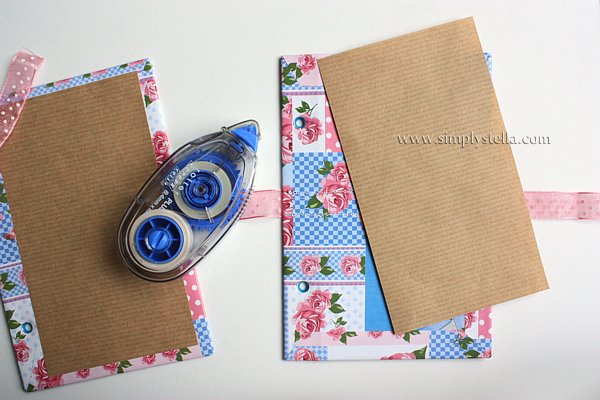 Ultimo tocco: tagliare due pezzi di carta craft leggermente più piccoli della copertina (circa 7x14cm) e incollarli all'interno delle due copertine.

Final touch: cut two pieces of craft paper (they have to be slightly smaller than your covers, approx. 7x14cms) and glue them on the inner side of your covers.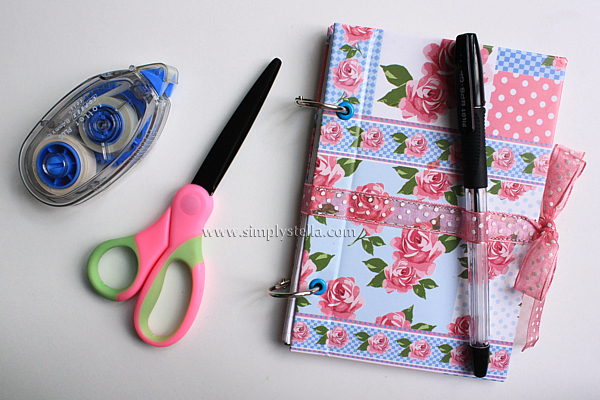 Aggiungete i fogli e rilegate il tutto con due anellini (oppure con due viti per album di scrapbooking). Finito!


Add the paper sheets and bind it all with two binding rings. That's it!