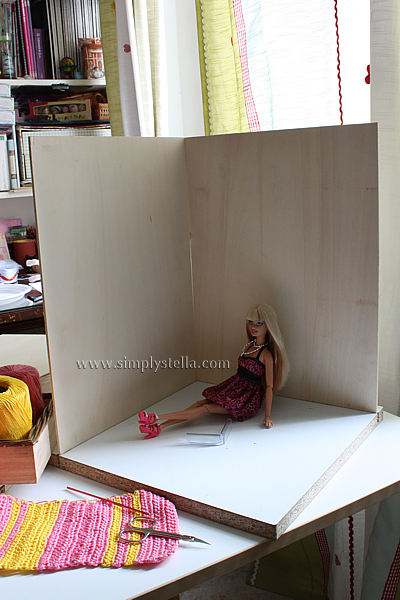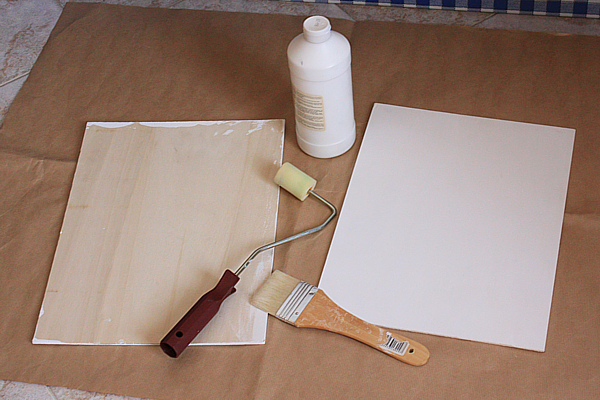 Cliccare sulle immagini per ingrandirle / Click on the pictures to see them full size
Un po' alla volta, sto costruendo un set fotografico/diorama in scala 1:6 per le mie miniature e le bambole. Ho cominciato a progettarlo gia l'anno scorso!
Lo volevo "componibile", in modo da poterlo montare all'occorrenza e poi smontarlo per occupare poco posto

e questo mi ha dato un po' di problemi all'inizio.. non riuscivo a trovare il "sistema" adatto.
Alla fine mi è venuto incontro mio zio, che ha creato una base di legno su misura con delle scanalature in cui inserire i "muri" di balsa. E' perfetto!

La cosa migliore di questa soluzione è che posso voltare le tavolette di balsa e avere così due "sfondi" diversi in uno - e volendo potrei anche fare altre tavolette!
Ho dipinto le tavolette con del gesso acrilico bianco per dare l'effetto muro, su uno dei due lati voglio mettere della "carta da parati".
Per il pavimento devo ancora decidere, ero partita con l'idea di fare delle piastrelline di Fimo ma mi sono resa conto che è un lavoro immane

quindi sto cercando altre soluzioni.. pensavo magari delle mattonelle da mosaico

Credo di essere la prima persona ad avere pronto il
servizio completo di piatti
prima della casa vera e propria...


I'm -slowly- building a "modular" 1:6 diorama to display my dolls and miniatures.
My uncle helped me by cutting a wooden base, with two slots to place the walls, wich are made of balsa wood and painted with acrylic gesso. Walls are double-faced and I'm planning to paste 'wallpaper' on one side


Use the Translator in the side bar to read this site in your language